Worldwide Travel Insurance
Enjoy international travel with the best value cover starting from
*
So your bags are packed and an intercontinental adventure awaits you. Naturally, this exciting prospect could knock buying a travel insurance policy down to the bottom of your priority list. However, booking a reliable travel insurance policy before embarking on your trip is an absolute must, and could potentially save you thousands of pounds in the event of having to make a claim.
With any holiday, there's always the possibility that things won't run as smoothly as you might like. Finding the best travel insurance policy suited to your needs can provide much needed cover in case of cancellations, medical emergencies or the loss and theft of personal possessions.
With Holiday Extras' worldwide travel insurance, we always take your destination into account. If you plan to travel to the USA, Canada or the Caribbean, visiting these coutries will affect the price of your insurance. The USA is notorious for its expensive medical costs, so worldwide travel insurance will incorporate this higher premium into your policy. Other worldwide destinations such as Mexico, Thailand or India could be comparatively cheaper due to less expensive medical care.
Why choose Holiday Extras for worldwide travel insurance?
Recommended and used by over 500 travel agents
We consider all medical conditions
We offer extras like extreme sports and gadget cover
We offer policies without excess
We offer single trip policies without any minimum or upper age limits

**

We offer a 14-day cooling off period if you need to cancel your policy
Compare levels of cover for worldwide travel insurance
| | Bronze | Silver | Gold | Platinum |
| --- | --- | --- | --- | --- |
| Baggage cover | £500 | £1,500 | £2,000 | £2,000 |
| Cancellation cover | £1,000 | £2,500 | £5,000 | £5,000 |
| Medical cover | £5 million | £10 million | £10 million | £10 million |
| Excess charge | £150 | £100 | £50 | £0 |
| Lost passport | £250 | £250 | £300 | £350 |
| Personal money | £300 | £350 | £400 | £500 |
| Wedding cover | X | X | £1,500 | £1,500 |
| Gadget cover | X | X | X | £500 |
Types of cover
We have two types of policies and four levels of cover, giving you the freedom to choose exactly how much cover you feel is necessary for your trip. If you are planning the holiday of a lifetime that could last several months, then a single trip policy provides cover for up to 365 days***. Please note that age limit restrictions apply.
For more frequent travellers it may be worth purchasing an annual travel insurance policy, as this gives you cover for an unlimited number of trips throughout a 365 day period. Please note that each trip must start and end in the UK and can't exceed the maximum trip duration stated in your policy wording. Your trip will also need a minimum of 1 night stay for cover to be valid, as our annual travel insurance won't cover for day-trips.
---
Additional cover
It's important to know what you are covered for, but it's also equally important to know what your cover doesn't include! We have winter sports cover available to add to all our policies, which gives you protection against piste closure, can be used to insure both hired and personal ski equipment.
---
Travel insurance with medical conditions
It can be difficult to find a cheap provider of worldwide travel insurance whilst suffering with a medical condition. At Holiday Extras, we beleive that everyone should be able to benefit from reliable travel insurance cover, no matter the condition and at a reasonable price. That's why we work hard to make sure that we can deliver a policy that covers your condition for a reasonable price. Be sure to have disclosed all pre-existing conditions in the medical screening process to give us the best chance of finding cover that suits your needs.
Annual worldwide travel insurance
You might plan on booking multiple holidays this year, and an annual travel insurance policy can be a really effective way to protect you and your holidays throughout the year. Instead of buying separate policies for each new trip, you can save an large amount of time through only having to take out one policy for 365 days.
Annual policies can often work out much cheaper than buying multiple single trip policies. With an annual worldwide policy you aren't restricted to specific regions — you can travel to any country worldwide, be it Canada, the Canary Islands or China.
Which countries are covered by our polices
The only destinations we currently do not offer travel insurance for are:
Afghanistan
Burkina Faso
Burundi
Central African Republic
Chad
Iraq
Libya
Mali
Mauritania
Niger
North Korea
Somalia
South Sudan
Syria
Venezuela
Yemen
---
Cancelling your policy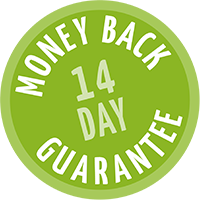 It is possible to cancel your international travel insurance policy within 14 days of making your purchase, during which time, we can fully refund your payment. If your cancellation falls outside of this duration then it's still possible to cancel your policy. If you have travelled on the policy, made a claim or intend to make a claim, we won't be able to provide a refund.
---
Tips for long-haul travel
Remain mobile on lengthy journeys, whether you're flying, driving or taking a plane or ferry. Sitting still for long hours can exacerbate medical health problems, and can even cause deep vein thrombosis.
Bring plenty of medical supplies with you, particularly if you have a pre-existing condition. On long flights you are unlikely to be able to restock if you have a medical condition, and medical supplies can be hard to find and expensive in foreign countries.
Restrict your plans in the immediate aftermath of a long flight. When your plane arrives you'll be tired and jetlagged, so allow yourself some time to relax and recover.
Plan ahead. Arranging accommodation and transport from a port or airport will come as a real relief for tired travellers, who then have extra time to recharge before they begin exploring.
To find some more great travel tips, visit our Holiday Extras blog where you can also explore worldwide destinations!
*
**
Holiday Extras Cover Ltd is authorised and regulated by the Financial Conduct Authority. Holiday Extras Cover Ltd 05058680 is registered in England and Wales. Registered address: Ashford Road, Newingreen, Kent CT21 4JF.
Holiday Extras Cover Ltd is underwritten by Travel Insurance Facilities plc which is authorised and regulated by the Financial Conduct Authority. Registered address: 2nd Floor, 1 Tower View, Kings Hill, West Malling, Kent, ME19 4UY. Company number 03220410.