Choosing annual travel insurance whilst travelling with a baby
By Jon Vickery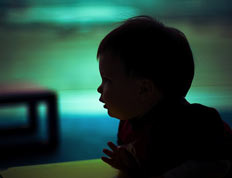 If you are heading away for two or more holidays in a year, it is well worth considering multi-tip cover.
This type of insurance covers all trips made over a one-year period, and is the perfect solution for frequent travellers. An annual travel insurance policy can be tailored to your needs and is very flexible, something which is particularly useful when you are travelling with a baby.
If you book this type of insurance through HolidayExtras.com, you will be covered for any pre-existing medical conditions for both you and your baby.
Booking insurance through HolidayExtras.com can cover you and your baby for any pre-existing medical conditions. You will also be covered against problems such as your airline going bust thanks to our End Supplier Failure cover. This not only covers you while you are away, but gives you protection before you travel.
Whatever your holiday requirements, you can enjoy complete peace of mind when booking an annual policy through HolidayExtras.com. And, since you will be travelling with a baby, we know how critical peace of mind is to the discerning parent.
Choosing the right holiday insurance is an important part of any trip. Be sure to read up on our single trip and annual trip policies, so you know you're getting the best cover for the right price.
Remember to book your airport parking, airport hotels and airport lounges with HolidayExtras.com.