Faster and smarter in the app...
Open app
Hotel upgrades: holiday insurance
By Jonathan Clarke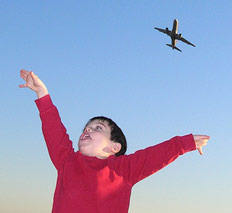 Our holiday insurance is the quickest and easiest way to get your entire travelling party covered in one all-inclusive rate.
When you're booking your hotel, you'll be able to add personal cover for everyone with just one click.
Andrea Clayton, head of insurance at HolidayExtras.com, says: "We at HolidayExtras.com work hard to offer a wide range of holiday insurance products to suit all travel needs, with complete protection available at an affordable rate. And, to help family travellers make their holiday budgets stretch even further, we provide FREE cover for children up to the age of 18."
Visit our dedicated guide to holiday insurance for further details.
Remember to book your airport parking, airport hotels and airport lounges with HolidayExtras.com.