Gatwick airport lounges: customer reviews
By Jonathan Clarke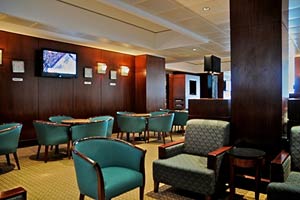 It's easy for us to tell how an airport lounge at Gatwick can help get your holiday off to the perfect start.
But we know it means much more coming from previous customers.
That's why we're delighted to present you with a number of reviews from travellers that have enjoyed the use of lounges at Gatwick airport.
"I thought the service was impeccable and really put our fantastic holiday off to a great start. I will never fly without booking a lounge again - and it's great value for money. Thank you from a very happy couple!"
Mr Newbury
Gatwick Lingfield Servisair Lounge
"I have used the lounge twice in the last three months. It is a great and relaxing way to start a journey for business and pleasure. Highly recommended... many thanks."
Mr Martin
Gatwick Lingfield Servisair Lounge
"The lounge was spotlessly clean and staff were most polite and attentive. A great way to start the holiday."
Mr Fincher-Jones
Gatwick Aviance Executive Lounge
Remember to book your airport parking, airport hotel and airport lounge with HolidayExtras.com.