Gatwick airport parking: customer reviews
By Jon Vickery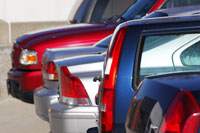 We know how much it means and how reassuring it can be to see what past customers think before buying your airport parking.
That's why we're delighted to present you with a number of customer reviews on Gatwick airport parking.
"The transfers were quick and we didn't have to wait long either way. The staff were helpful and efficient, our car was ready and waiting for us when we got back. We would use Airparks again without hesitation and it was the cheapest too."
Mrs Edwards
Airparks Gatwick
"I booked airport parking through Holiday Extras. First time using a Meet and Greet service. Very pleased with the service. It went without a hitch, both out and inbound. I will use the service again when flying from Gatwick."
Mr Smith
Maple Manor Meet and Greet with valet
"As usual a trouble-free experience. Booking car parking and hotel through Holiday Extras mean a trouble-free start, and finish, to any holiday or business trip."
Mr Burke
Long Stay North
"We were so glad we had booked this service. Arriving back from Cyprus at 3am and having the car waiting a few yards from the terminal was perfect. Our car wouldn't start but it had been jump started and saved us a lot of hassle."
Mr Walters
Official Valet Parking Gatwick
Remember to book your airport parking, airport hotel and airport lounge with HolidayExtras.com.