Faster and smarter in the app...
Open app
Available on all hotel packages except those marked
can't cancel, can't amend
£89
.00*
including 8 days parking
2.1
miles
from the airport
Mercure Hotel Heathrow
Family favourite hotel
It might be incredibly good value, but the well-equipped, friendly Mercure London Heathrow certainly wasn't built on a budget. It has a gym, larger-than-average rooms, plenty of on-site parking and a kids' playarea. Staying at this Heathrow airport hotel, you'll instantly feel like you're in your own front room - though in fact you'll be within 10 minutes of all four Heathrow terminals.
FREE

welcome drink at the Mercure Hotel Heathrow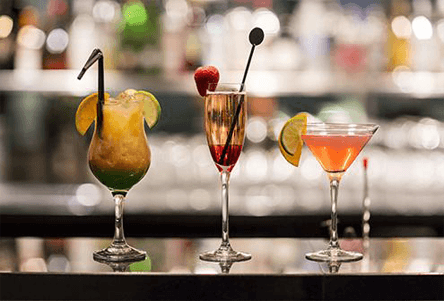 When you book a room with parking in August each guest will enjoy a free welcome drink at the hotel on us. Choose from a selection of soft drinks, tea, coffee, selected beers and wine. Cheers to your holiday ahead!
Electric cars there are 3 electric car charging points at the Mercure Hotel, these are operated by the POLAR network. Find out more here.
There's a really homely feel to this 30-year-old hotel, which is helped by the friendly, welcoming staff and the warm colours and soft furnishings in the public areas. Kids can treat it like a home-from-home too: they have their own play area with toys, a Playstation 3 and an Xbox, and a special menu at dinnertime with home-cooked favourites. Parents will love that too, because children 11 and under eat free if they're with an adult.
Family friendly with big bedrooms, kids' play area and restaurant with kids' menu. The gym's free and the bar is welcoming.
Getting to the airport
A taxi to Terminal 1, 2 and 3 takes around 10 to 15 minutes and costs £20 for two. To Terminal 4 and 5, it takes around 15 to 20 minutes and costs £25 for two.
Check in from 2pm, check out by 12 noon.
Parking
If you need it, overnight parking at the hotel costs £16.
If you need parking while you're away, take a look at our airport hotels with parking packages.
Electric vehicle charging - The hotel has three Type 2 charging points available on a first come, first served basis. Guests must be a member of the Polar network or download the polar instant app.
Rooms
Standard bedrooms are newly-refurbished with blackout curtains and lots of space. Interconnecting and family rooms are also available. Triple rooms include a double bed and single pull out. Family rooms include a double bed and double sofa bed. Child age 12 and under.
Rooms include:
Free wifi
TV
Safe
Mini fridge
Tea and coffee
Hair dryer
Phone
Complimentary toiletries
En-suite bathroom with rain shower
Wifi
It's free throughout the hotel. Our customers have said it is a good speed, but you can upgrade to a faster connection for £5.
Accessibility
Hotel accessibility includes:
There are accessible bedrooms which include:
Wider doors
Grab bars
Emergency pull cords
Accessible bathrooms
Restaurant
Borders restaurant serves seasonal favourites like chicken, steak, lamb and fish made with fresh, local ingredients - there's even a special menu for little ones. The average main meal costs about £15.
Open: 5:30pm - 10:30pm.
Breakfast
It's a large buffet spread including full English and continental breakfast. Breakfast costs £14.95 per person
Monday - Friday: 6:30am - 9:30am.
Saturday and Sunday: 6:30am - 10:30am.
Bar
Borders bar serves hot and soft drinks, beer, wine and spirits.
The bar also serves lighter meals like sandwiches and salads from 10:30am until 11pm. A ciabatta sandwich will cost you about £5 while a hot deli sandwich will be around £10.
Open: 10am - 12 midnight.
Things to do
Free kids' club for children aged between 4 and 6.
Selection of video games like a PlayStation and Xbox next to the bar.
Free gym.
Mercure London Heathrow address
Shepiston Lane,
Hayes,
Middlesex
UB3 1LP
Mercure London Heathrow Additional Information
Star rating
Address
Shepiston Lane,
Hayes,
Middlesex
UB3 1LP
Disabled facilities
The hotel has rooms which have been adapted for disabled guests, although they do not have walk-in showers. They include wider doors, grab bars and emergency pull cords. Please call us if you would like to book an accessible room. All the public areas of the hotel are accessible and there are disabled parking spaces and accessible lifts.
Internet
Wi-Fi
Restaurant
Room service
All rooms non-smoking
En-suite bathroom
Iron
Trouser press
Kettle
Radio
Phone in room
TV
Satellite TV
Our customers rated Mercure on average 8/10 (370 reviews). Read Mercure reviews.
Top