Faster and smarter in the app...
Open app
3 days

car hire from only £11.03 per day and FREE cancellation options*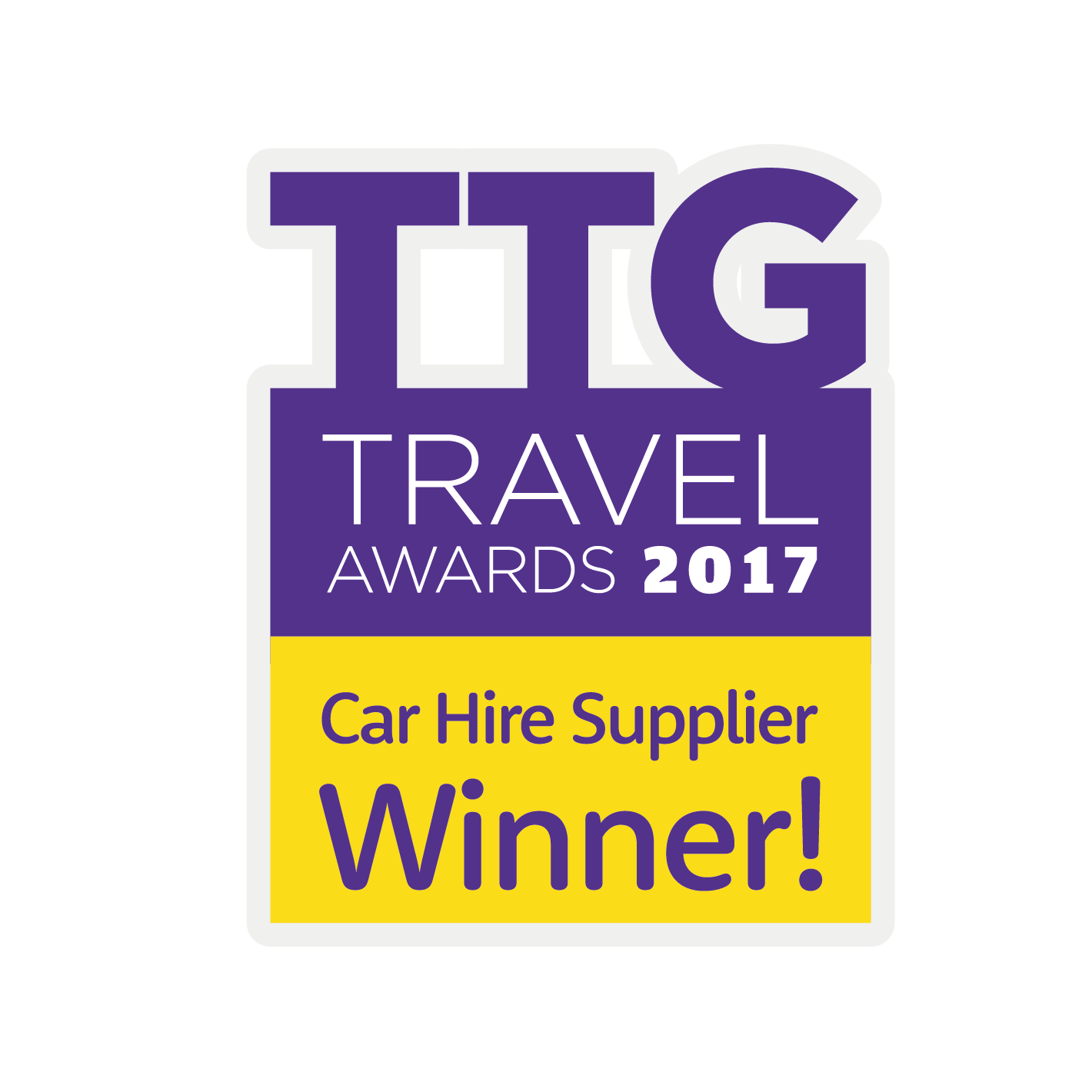 Having undergone something of a cultural revolution over the past decade and combining breathtaking scenery with one of the foremost visitor attractions in the world, many tourist guides say a trip to Northern Ireland is a bucket list must. The great thing is, being a relatively small country, it's very accessible by road, which makes car hire from either Belfast Airport an ideal option. We offer rental cars from both Belfast City and Belfast International Airports, meaning you can collect your car as soon as you land. You can then set off to explore all that this spectacular gem of a land has to offer.
By choosing to book your Belfast car hire with Holiday Extras, you can be safe in the knowledge you are selecting an award-winning and trusted provider. We do all the hard work for you by regularly comparing and bench-marking all the main companies offering car hire at Belfast Airport so you have peace of mind you are getting both great value for money with a reputable company.
The Causeway Coastal Route, Giant's Causeway and Titanic Belfast Centre
Main Northern Ireland Attractions - distance by hire car from Belfast International Airport
| Location | Distance in Miles | Estimated Travel Time |
| --- | --- | --- |
| Titanic Belfast Centre | 18 miles | 25 minutes |
| Causeway Coastal Route | 44 miles | 56 minutes |
| Giant's Causeway | 47 miles | 1 hour |
| Mourne Mountains | 49 miles | 1 hour, 20 minutes |
We don't just bring you great prices, but a superb range of vehicles too for all your Belfast Airport car rental needs. We can offer economical city hatchbacks, ideal for exploring Belfast, larger 5-door family cars, robust SUVs- just right for touring the Northern Ireland countryside and even luxury cars for those wanting a road trip with style!
Typical Prices for Car Hire Belfast City and International Airports*
| Type of Car | Number of Seats | Price per day |
| --- | --- | --- |
| 3-door hatchback | 4 seats | £11.03 per day |
| 5-door hatchback | 5 seats | £13.02 per day |
| SUV | 5 seats | £28.18 per day |
| People carrier | 7 seats | £62.11 per day |
*The prices quoted are based on one driver, aged 25, with a full UK driving licence hiring a car for 3 days, picking-up and dropping-off in Belfast International Airport. Prices correct at time of writing. Subject to change according to availability. Free cancellation applies to most rentals up to 48 hours before pick up, however some suppliers may charge. Please check supplier terms and conditions carefully
Our mission at Holiday Extras is to make your trip as hassle-free as possible and our total protection insurance for your car hire does just that. We regularly compare and price-check all our policies to ensure we bring you top savings. All our policies include the following cover:
Damage and theft excess
Damage protection for all mechanical and exterior of the car
Cover for any immobilisation, admin and towing charges
Free cancellation and changes up to 48 hours before travel

4 easy steps to cheap car hire from Belfast Airport

Search - Select the dates you want to travel above and click search to compare
Select - Choose the vehicle type you require
Book - Make your payment using our secure system
Confirm - We'll email your booking confirmation to you

Here to help you!

Once your payment has gone through, we'll email your confirmation containing your booking reference number. Keep this with your other travel documents, as you'll need it when you come to pick up your rental car at Belfast Airport. Some of the main car hire companies will now even accept payment by debit card instead of requiring a credit card. If there's anything you need to know about car hire, then check out our handy checklist full of commonly asked questions about the process.

But, should you have any other queries, then don't worry. Our dedicated car hire team are on hand to help on 0800 804 7362. You can also contact us online here.

Picking up your rental car

Belfast International Airport

Six of the main car hire companies are represented at Belfast International Airport. Their desks can be found in the main arrivals hall at the link from the main concourse through to the Departures area. Just have your booking confirmation ready and they will be able to issue you with your rental car keys so you can head off to explore Northern Ireland.

Belfast City Airport

At Belfast's other main airport, the car hire desks are located just to the left in the Arrivals hall as you exit the baggage reclaim area. The car hire pick up car parks are just a couple of minutes' walk from the desks and the agents will be able to direct you to where you need to collect your car.

Touring Northern Ireland

One of the best things about Belfast and the rest of Northern Ireland is that nowhere is far away. There are so many attractions: from bustling cities, to stunning coastlines, breathtaking mountains and unspoilt beaches, your only dilemma will be what to do first! Starting in Belfast, why not visit one of the world's leading visitor attractions - the Titanic Belfast Centre to discover the origins of the fateful ship. No visit to Northern Ireland would be complete without a trip to the remarkable hexagonal stones of Giant's Causeway, designated a UNESCO World Heritage Site. Those who like a bit of adrenalin should venture across the Carrick-a-Rede Bridge in Country Antrim. With our cheap car hire from Belfast Airports, you can even take advantage of driving the Causeway Coastal Route: a 200 mile road trip from Belfast to Derry and experience the epic landscape.

Even more Holiday Extras!

If your travel plans don't include car hire and you're just looking for help to get to your destination, then, don't forget, Holiday Extras also provides superb savings on resort transfers. We also have excellent value holiday insurance, giving you further peace of mind should you run into any unforeseen problems.

We can also help with other holiday add-ons to make your trip truly special. If you're flying from a UK airport; we could help you save up to 60% on airport parking, airport hotels and airport lounges too.

Driving in Northern Ireland**

Being part of the UK, Northern Ireland, adheres to the same driving laws as Great Britain. Cars are all right-hand drive and the road signs are all in miles.

Useful Driving Information

Right hand drive vehicles - Drive on the left, overtake on the right.
Minimum car hire age - 18 years old. Under 25's may have to pay a young driver surcharge. Carry your driving licence with you.
Seatbelt - It is compulsory for occupants to wear a seatbelt. The driver is responsible to ensure that all passengers under the age of 18 are wearing a seatbelt.
Travelling with children - Children under three years of age, as well as those under 135cm in height must use the correct child seat/child restraint system.
Petrol Stations - Mainly open from 8am until 10pm, with some in Belfast open 24 hours.

Road safety laws

Speed limits

Motorways - 70mph/112kph
Dual carriageways - 70mph/112kph
Single carriageways- 60mph/96kph
Urban areas - 30mph/48kph

These are standard national speed limits and there may be local variations. Please always check the road signs




Road Safety

Farm Traffic - Please be aware that, as many roads in Northern Ireland are rural, you may encounter farm traffic, which can block roads or slow you down. Roads tend to be narrower and more winding than in urban areas, so please take care and be prepared to stop if necessary.

Mobile Phones

It is illegal to use a hand-held mobile phone whilst driving. You can be liable to receive fixed penalty notice if you are caught using a hand-held phone while driving. This could involve a substantial fine and 3 points on your licence. Hands-free kits are permitted.

Drinking and driving

If you are stopped by the Police because they suspect you have been drinking, they will ask you to undertake a breathalyser test. The limit for all motorists is 80mg of alcohol per 100ml of blood - the same as the UK.

It is important to note that drinking alcohol and then driving may invalidate your car rental insurance, irrespective of local drink driving laws. Check your policy for full details.

Driving licence

Important Information - Changes to the UK Driving Licence

If you have a UK driving licence you are permitted to drive in Northern Ireland without the need for an International Driving Permit

---

**This information should be considered as a broad overview of things to remember when hiring a car. It is therefore very important that you read the rental terms and conditions and associated policies for your own specific policy as well as doing your own research into the motoring laws of the country in which you will be driving.

Top