Heathrow airport hotels for windsurfers
By Michael Johnson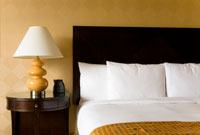 If you're scheduled to fly out of Heathrow for your windsurfing holiday, you may consider booking an airport hotel.
Booking an airport hotel at Heathrow could prove invaluable, particularly for those with an early morning flight. Staying overnight near the airport will enable you to eliminate any last-minute rushes to the airport on the day of departure. Instead, you can pack up all your equipment and take the short trip from the hotel to the terminal.
HolidayExtras.com offers a wide range of airport hotel options, suitable for travellers of all budgets. Follow the links to each individual property for more details, and take a look at our customer reviews for an independent appraisal.
Remember to book your airport parking, airport hotel and airport lounge with HolidayExtras.com.