Faster and smarter in the app...
Open app
Gatwick hotels offering free cots and family rooms
By Jonathan Clarke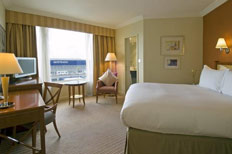 Travelling with a baby can prove problematic, particularly in relation to sleeping arrangements.
Fortunately for travellers from Gatwick airport, many airport hotels are more than willing to provide family rooms and cots in your room for no additional charge.
The following hotels offer family rooms and cots for your baby:
Courtyard by Marriott
On-airport, the Courtyard by Marriott is a perfect choice if you're looking for a family-friendly hotel that's close to the terminal. Rooms feature wireless high-speed internet access, a 26-inch LCD TV, cots and family facilities. The Courtyard by Marriott also has its own Mediterranean-style restaurant, the Volare, serving dinner daily from 6-10pm.
Best Western Moat House
Located just three miles from Gatwick, the Moat House is a 3-star hotel that has recently undergone full refurbishment. The hotel now has a large range of family rooms, some sleeping up to seven people.
Arora International Gatwick
Tailor-made for the hassle-free experience, the Arora International is set in the centre of Crawley and boasts excellent rail and road transport links. Combine these with quality dining and leisure facilities and you have an airport hotel that's perfectly suited for you and your baby before a long flight.
Mercure London Gatwick
The Mercure at Gatwick is just a short bus ride from the airport, and with holiday parking packages available, it's a great choice for just about anyone. Rooms feature satellite TV and wireless internet access, and the hotel features two restaurants, a bar and a bistro.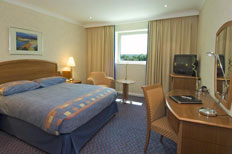 Copthorne Gatwick
Quiet and secluded, the Copthorne hotel is set in large unspoiled grounds of woodlands and landscaped gardens. Rooms feature satellite TV with pay-per-view movies, telephone, radio and 24-hour room service. The brasserie serves breakfast from 6am and dinner from 6:30pm.
Sofitel London Gatwick
Directly connected to the North Terminal, the Sofitel is a modern, high-quality hotel at Gatwick airport. It's a fantastic choice if you want to avoid the hassle of loading baby and all the extra bags on to a transfer bus. At the Sofitel you can just stroll straight from your room to check-in.
Gatwick Hilton
The Hilton Gatwick is connected directly to the South Terminal via a covered walkway. It's another great place to stay if you want to avoid the hassle of transfer buses with your baby. We have Meet and Greet parking packages available at the Hilton, and we can also help you save £14.95 per person on your evening meal if you book with us.
Ramada London Gatwick
Four stars and four miles from Gatwick, the Ramada is a modern hotel equipped with all the facilities you could ask for. There's a fully-equipped gym and best of all, HolidayExtras.com customers can get 10% off when dining in the Arts Restaurant. The Ramada has a wide range of family rooms and 24-hour room service.
Remember to book your airport parking, airport hotels and airport lounges with HolidayExtras.com.