Faster and smarter in the app...
Open app
Take a virtual holiday!
Lockdown feel never ending? Didn't make it away last year? Well sit down, get comfy and let the sights come to you.
You may not be able to jet off right this minute, but, believe it or not lockdown will end and the world will be waiting again. We know you're itching to get away, we are too, so here's some inspiration for your next trip. From bear watching in Alaska, to partying on the beach in the British Virgin Islands - get your virtual passports at the ready!
---
Bear spotting in Alaska
Ever dreamt of watching bears catch salmon leaping upstream? Well this is the livecam for you! Katami National Park is the best place in the world to watch brown bears catch salmon, and it's one of the few US National Parks that can only be reached by air or by boat. The great part about being an armchair tourist? You don't have to worry about bear safety whilst you're watchin!
What if I wanted to visit?
At this point in time it's hard to tell when the USA will be back on the travel corridor, but we assume that it's going to be a little while yet.
...or elephant watching in South Africa
Tembe Elephant Park in South Africa is known for having the largest elephants in Africa, and as we write this two have just settled in to drink from the watering hole!
If you're lucky you may even spot more of the 'Big Five' - those being lion, leopard, rhino and (the one no one ever guesses) buffalo.
Here's a few more South African livestreams to enjoy:
---
Travel Insurance - Non-essential travel
Holiday Extras offers travel insurance policies for countries that the FCDO currently advises are suitable for non-essential travel (such as holidays). If you are travelling to a country which has an FCDO advisory warning you may need a specialist insurance provider.
---
Explore the Sistine Chapel in Italy
The Sistine Chapel, the offical residence of the Pope, is a very popular spot to visit when in Rome. It is most famous for it's painted ceiling and The Last Judgement by Michelangelo - and in a regular seasom there may be as many as 30,000 visitors a day. A day!
Luckily for us armchair tourists, we don't have to contend with the crowds and strained necks as you can now visit the Sistine Chapel virtually!
Whilst you're in Italy, then why not take a trip to Venice. How about Piaaza San Marco, or the Rialto Bridge?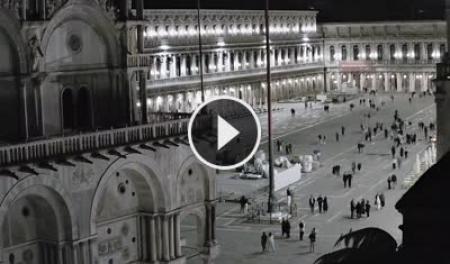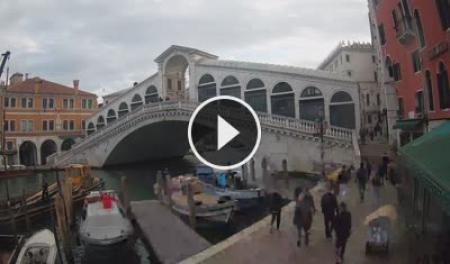 What if I wanted to visit?
We have to admit, a virtual tour isn't quite the same as the real thing, so we've no doubt you'll want to visit as soon as you can. Italy is currently not on the UK travel corridor list, so you would need specialist travel insurance to visit after lockdown, and to self-isolate on your return. Those arriving in Italy no need to provide a negative covid test, or can be tested for free at the airport on arrival.
---
Need a travel guide?
While travel is on temporary hiatus, it's a great time to make your plans for when things reopen next year.
Get ready for a whirlwind trip as we scour the globe to find better destinations to inspire you.
Travel Guide | Rome
The eternal city is a mesmerising mix of contemporary Italy and ancient history, so no matter what you're looking for, there's plenty to do in Rome. The city attracts millions of visitors every year but fret not; if you step away from the tourist hotspots you'll find some of the best nightlife, food and drink in all of Rome.
---
Wander the Rijksmuseum in Amsterdam
The Rijksmuseum in Amsterdam is home to some of the most celebrated Dutch masterpieces, by the likes of Rembrandt and Vemeer. The museum has partnered with Google Arts & Culture to bring the exprience of visiting the museum online.
Once you've toured the museum, we're sure you'll have the taste for viewing more exhibits and you can defnitely while away a dreary British afternoon exploring works from all around the world. It might even help you answer a few questions on University Challenge!
What if I wanted to visit?
The Netherlands are currently not on the UK Travel Corridor list, therefore you would need specialist travel insurance to visit once lockdown ends, and to self-isolate on your return. Visitors from the UK currently need to self-isolate for 10 days on their arrival.
---
See the Northern Lights in Iceland
It's a great time of year for Northern Lights hunters, as they are more prominent in the winter months. One of our favourite places to try and catch this amazing natural phenomenon is Iceland - the land of fire & ice.
The best part? You don't have to stand out in the cold!
What if I wanted to visit?
Iceland has recently been added back to the UK travel corridor list - meaning once lockdown ends you can visit and not need to self-isolate on your return. On arrival in Iceland you can either self-isolate for 14 days or pre-book a covid test to take on your arrival.
... or Canada
Or maybe let your armchair whisk you away to the 'great white north' and see if you catch the Northern Lights in Churchill, Canada.
What if I wanted to visit?
Sadly this is one you'll have to enjoy from the sofa for a bit longer, Canada currently bans all international arrivals.
Book your holiday extras early.
It pays to book your airport parking, airport hotel or your lounge as soon as you book your flights. Prices usually go up nearer the date you fly, and last year Holiday Extras saved our airport parking customers £100 each on average when they pre-booked their airport parking instead of paying on the day.
Ride a rollercoaster at Disney
Are you less about leisurely holidays and more about adrenaline and excitement? Maybe your family loves a bit of magic. Then we are sure you're missing Disney. But fear not, thanks to Virutal Walt Disney World, you can 'ride' all your favourite attractions - without all the queues!
If you have a VR headset, or a VR smart phone adapter then you can even feel like you're actually on the ride - and the best part? No one can hear you scream!
What if I wanted to visit?
Like we said earlier, we're not sure when the USA will be back on the travel corridor - but don't forget there's always Disneyland Paris, Disneyland Tokyo or theme parks here at home!
---
Relax on the beach in the Maldives
After all the excitement it's time to put your feet up, grab a good book and a cocktail and get ready to relax on the beach in the Maldives (you might want to put the heating on for the full effect).
Take a scenic tour of a luxury resort on the Baa Atoll, with crystal clear waters and perfectly blue skies.
What if I wanted to visit?
The Maldives are pure luxury, so who wouldn't want to go? The great news is the Maldives have been added to the UK travel corridor and you simply need to provide a negative covid test on arrival - Christmas in the sun anyone?
... or party on the beach in the British Virgin Islands
It's five o'clock somewhere right? Head on down to the Soggy Bottom beach bar, home of the famous Painkiller cocktail.
How to make a painkiller cocktail we hear you ask:
60ml dark rum of your choice
120ml pineapple juice
30ml orange juice
30ml cream of coconut
Shake well with ice and garnish with nutmeg and a wedge of pineapple
What if I wanted to visit?
The British Virigin Islands are one of our favourite destinations for 2021 - they are on the UK travel corridor so no need to self-isolate on your return and as of December 1st they are welcoming tourists again. Check out their entry requirement here.
---
Keep the party going with Patrón in Mexico
Not only are museums and art galleries giving us virutal experiences, distilleries and brewries are getting in on the act too.
Take a virutal tour of the Patrón hacienda with a virtual bee as your guide - with full 360° views you can scroll around as you take the tour.
---
Or get out of this world and head to Mars
Take social distancing to a whole new level as you drive NASA's Curiosity rover over the surface of the red planet!
What if I wanted to visit?
We're not sure that travel corridors apply to the solar system - and as it is you're a few years early if you want to hop on a plane to Mars, the first crewed mission to Mars by isn't planned until the 2030s. Keep dreaming big though!
---
Where next?
Got the travel bug again and want to get some more inspiration? Well we have tons of travel guides waiting for you over on our YouTube channel. So come join us as we travel the world looking for all the best sites, tips and food!
---
Up next:
Looking for more inspiration, information or a handy travel guide? You'll find more on our travel hub.
Suggested article:
The best travel shows to watch on Netflix
We're here to help
For the fastest, smartest, most personal service in travel our team is available by live chat every day of the week from 9am to 5pm.
Simply follow the "help team" link at the top of the page at any time.
---