Birmingham airport hotels for windsurfers
By Jonathan Clarke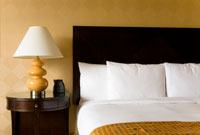 For windsurfers staying at a Birmingham airport hotel we recommend booking into one of our on-airport hotels.
We can help you find a room at the Novotel or the Ibis hotels, both of which are just across the car park from the terminal. By staying on-airport you'll be able to avoid the hassle of getting all your windsurfing gear onto a transfer bus. All you'll need to do is walk across to the terminals on the day you fly.
An alternative is one of the luxurious hotels at the nearby NEC. We provide rooms at the Hilton and the Crowne Plaza and both are just a short distance from the airport. If you're arriving by train it's worth taking into account that Birmingham International rail station is directly linked to the NEC complex as well as the airport. If you're taking windsurfing gear by train then it's well worth making sure you book a hotel that's both near the station and the airport.
On-airport hotels such as the Hilton Stansted, the Holiday Inn Express and The Raidsson Blu Stansted are purpose-built to be near to the airport to offer maximum convenience, which is a great thing with windsurfing gear. After a night's stay you'll just need to make the short hop across to the terminal. The Radisson Blu is even directly connected by a covered walkway, making getting your windsurfing gear to the terminal even easier.
For more information you can visit our Birmingham airport hotels page or click the links below. To see what our customers have to say about our Birmingham airport hotels you can visit our customer reviews page.