Can I rent windsurfing equipment while overseas?
By Jonathan Clarke<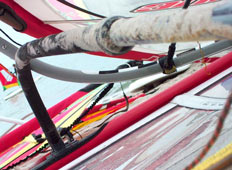 Given the relative difficulty of transporting windsurfing equipment, hiring windsurfing equipment is a common choice.
Most resorts will have some kind of rental service available. A quick web search of your chosen destination should be able to tell you if you can hire when you land or not.
Here's a map of some of our top windsurfing destinations for beginners and experts, along with some useful links for hiring equipment once you're there.
View
The Holiday Extras windsurfing world map
in a larger map
Remember to book your airport parking, airport hotel and airport lounge with HolidayExtras.com.