Stansted airport lounges for windsurfers
By Jonathan Clarke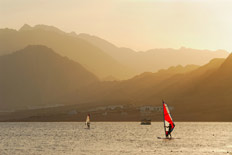 With the hectic journey to the airport with your windsurfing gear out of the way and an exciting action-packed holiday ahead of you it's definitely wise to grab some rest whenever you can.
An airport lounge at Stansted is just the time to do that. Put up your feet, sit back and relax while you wait for your flight in one of our three lounges.
There's complimentary snacks, drinks, magazines and there's also wifi internet access so you can stay connected while you wait. There's magazines and newspapers as well, so enjoy a relaxing coffee, cake and a quiet read before your windsurfing adventure begins.
We can find you a place in one of three lounges at Stansted airport, you can read all about them by clicking the links below;
Still unsure? Our customer reviews provide an unbiased opinion on our lounges.
Remember to book your airport parking, airport hotel and airport lounge with HolidayExtras.com.