Airport hotel upgrades for windsurfers
By Jon Vickery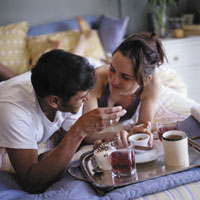 Booking an airport hotel with HolidayExtras.com before your windsurfing holiday means more than just having a place to lay your head overnight.
In fact, we offer a host of additional extras that can help make your stay complete and get your next windsurfing adventure off to the perfect start.
Whether you want to add dinner or breakfast to your stay, book yourself into an airport lounge, reserve a taxi to get you to the airport in time and more, you'll find the range of upgrades available will perfectly complement your airport hotel stay.
Upgrades available
Remember to book your airport parking, airport hotel and airport lounge with HolidayExtras.com.