Faster and smarter in the app...
Open app
The World's Best Places to go River Tubing
Let's get wet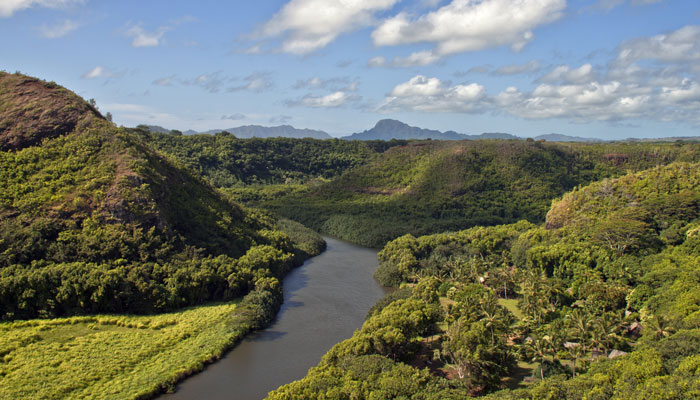 River tubing, floating or paddling down a river on an inner tyre or tube, can be a relaxing or even exhilarating way to spend an afternoon. Here are some of the world's best places to try the sport, for sunseekers, pleasure-seekers and thrillseekers.
Comal River, Texas, USA
Tyres and tubes seem to be used for an interesting variety of purposes other than vehicular travel in the southern US, and the Guadalupe and Comal Rivers in Texas are both popular summer tubing spots. The Comal is locally renowned as the cleaner and more family-friendly of the two. Pick up a tube at a local garage and float along in the warm Texas sunshine - be sure to keep your sunscreen handy!
Hudson River, New York, USA
River tubing isn't a uniquely southern US phenomenon, and visitors to Lake Luzerne in upstate New York can enjoy a three-mile guided trip on the Hudson River from May to October. The delightfully named Tubby Tubes Company will provide all the equipment you need for a two, three or four-hour float, including lifejackets, paddles and floating coolers for your drinks and snacks. There's even a tranquil moonlight tubing trip (by reservation only).
Kaua'i, Hawaii, USA
Tube through the Lihue Plantation and take in spectacular views of the beautiful Pacific coastline from the top of Mount Waialeale. Tours with Kaua'i Backcountry leave four times daily, take around three hours and are suitable for families with children aged 5 years and over.
White River, Jamaica
Gentle rapids and stunning scenery combine to make a tubing trip down the White River a memorable way to spend an afternoon. Bob through coconut plantations and beautiful tropical lagoons on your way through the White River Valley. Viator runs guided tours from Ocho Rios, with all safety equipment provided.
Ayung River, Bali
A more challenging tubing tour suitable for visitors to Bali 15 years and over, this exciting three-hour adventure will take you from tranquil Ubud through lush jungle scenery, exotic wildlife and wild waters along the Ayung River valley. A three hour trip with Bali Tubing Tour includes a delicious buffet lunch at the end of an exhilarating morning or afternoon paddle.
Waitomo Caves, New Zealand
Try tubing with a difference with an underground cave adventure on the subterranean Black River in New Zealand. Float over (small!) waterfalls and through spectacular limestone caves lit up by glow-worms for an unforgettable experience ending in the Waitomo forest. Suitable for ages 12 and up - see their website for more details.
River Dee, Llangollen, Wales
You don't have to travel to the other side of the world to give tubing a try -
Llangollen
in North Wales boasts a range of outdoors experiences including white water rafting on the natural rapids of the River Dee. Guided tubing tours for ages 12 and up run from March to October.
Do you have a favourite place to go tubing? Share it in the comments below!
If you enjoyed this post like us on Facebook and follow us on Twitter or subscribe to our YouTube channel.
Written by Lise Smith, a former contributor to Lonely Planet's India guidebook - she's seen her fair share of hotel rooms (both grotty and glamorous!). She learned to walk in a hotel corridor in Tunisia, and at the age of three had been on more aeroplanes than buses. Lise writes for a number of local news, technology and arts publications.
Top