Faster and smarter in the app...
Open app
Best Destinations For Photography
Say travel!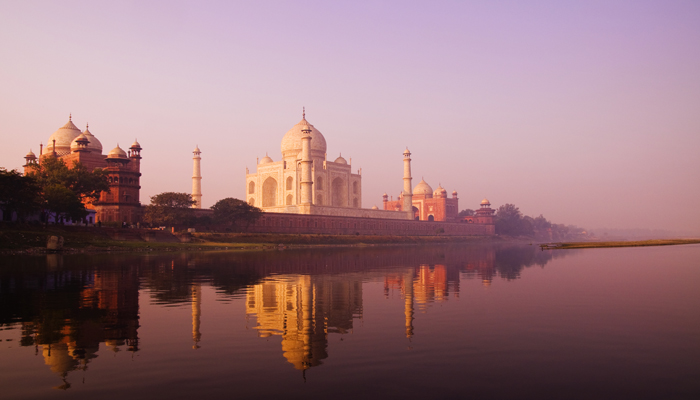 Most of us like to have a crack at photography wherever we go away on holiday, but it has to be said that some destinations are just more photogenic than others, and some make your job as creative director almost effortless! In this post we've rounded up some of the best places on earth to take a picture, whether you're packing full camera equipment, a point-and-click or just your trusty smartphone.
Picture Perfect: Best Holiday Destinations for Photography
Grand Canyon, Arizona
The Grand Canyon is one of the most photographed destinations on the planet - but don't let that fact put you off adding your own masterpieces to the pile: even with second-rate equipment, it's almost impossible to get a bad picture here. The fiery stone, set against piercing blue sky, rugged greenery, sheer drops and out-of-this-world chasms provide photo-opportunities a-plenty, and you'll want to share your own views of this iconic scene with everybody.
Be sure to get yourself and your travelling partners in shot to avoid taking images home that look like every other photo of the Canyon ever taken, and most importantly, don't forget to put the camera down at least for a few moments to take in the sheer majestic wonder of it all. This is one view you won't want to see entirely through a lens.
Do: ask a friendly passer-by to take a photo of you and your travelling companions.
Don't: focus in too much on small areas: take panoramic shots to gain perspective.
Tokyo, Japan
If you want to guarantee spectacular and interesting holiday snaps, there could be no better destination choice than Tokyo. A city of extremes and contrasts, the Japanese capital is bursting at the seams with visual delights, from its iconic skyline and ultra-modern architecture to the more ornate, traditional-style buildings found in the Asakusa and Shimbashi districts.
Alongside the city's extraordinary built environment, there is also no shortage of natural beauty here: visit in early April when the sakura or cherry blossom season is at its peak: Shinjuku Gyoen, one of Tokyo's largest public parks is a great place to see and snap this spectacle to your heart's content. Even the food and drink in Tokyo is interesting to look at: you'll find it hard to have a meal without wanting to photograph everything on your plate before it's gone!
But it's not all about the trees and buildings: Tokyo is also one of the best places in the world for watching - and photographing - people. The Harajuku district is well known for its underground fashion scene, and in particular the 'Gothic Lolita' subculture that sprung up here.
Certain Harajuku streets are like perpetual fashion parades, with extravagantly dressed youngsters in cartoonish, Victoriana-inspired costume, wildly colourful wigs and head-dresses. Having made such an effort to dress up, most are happy to pose for a photograph if you ask nicely. But let's not forget the animals: Tokyo's cat cafes are literally crawling with some of the world's most photogenic pets.
Do: bring a camera that works well in different lighting conditions to capture the beauty of the city by night as well as its unique indoor spaces.
Don't: be afraid to take pictures of anything and everything: this is the photo-opportunity of a lifetime, and the city probably won't look the same by the time you visit again.
Egypt's Pyramids
The mysterious beauty of the Pyramids really has to be seen first hand to be experienced, but unsurprisingly these gigantic ancient structures scrub up pretty well for a picture, too. There are countless possibilities for striking images here, whether you want to go for a traditional composition with the towering pyramids blotting out the sun to create a silhouette, or something more experimental; if you can get a sphynx or a camel in shot at the same time, even better!
Do: try to capture the sheer scale of the pyramids in your photography.
Don't: do what this group of Russian tourists did and illegally climb a pyramid to take pictures from the top (it's tempting, we know).
Taj Mahal, India
The Taj Mahal is a building so iconic that to visit without taking any photos at all would be almost unthinkable, so how can you ensure that the shots you do take come out looking great? First, if you're going in for the classic face-on view shown here, be sure to visit at a time of day when the sun is behind you - and take some time to straighten up your lens using your camera's grid lines if possible.
Do: explore the Taj Majal from different angles: you'll want to get at least a face-on shot, but the building is beautiful up close too. Try to capture the textures and ornate decoration of the walls.
Don't: take a novelty shot of you 'wearing' the Taj Mahal like a hat. It's been done before and won't impress anybody!
Venice, Italy
Venice is another location where you'll rarely have your finger off the shutter button, thanks to the city's romantic canalside setting and exquisite architecture, which fuses Gothic, Byzantine and Ottoman influences into a unique style that's recognised the world over.
Photos can be taken from all sorts of unusual angles and at different heights within the city, so you'll have plenty of fun devising new and interesting compositions: inside gondolas looking up, from the top of ancient towers looking down (the 325-foot Campanile is a good place to start), and looking out across the water from the city's many bridges.
Do: Wait for the 'golden hour' (usually considered to be the first or last hour of sunlight in a day) to get some truly spectacular images.
Don't: Stick exclusively to popular tourist spots. Take your camera out and explore the city's small cafes, restaurants and backstreets for an 'unseen' view.
What are your best holiday destinations for photography? If you enjoyed this post like us on Facebook and follow us on Twitter or subscribe to our YouTube channel.
Written by Abi Silvester, a London-based writer and editor with a passion for great food, fine wine, coffee and cats; always planning my next trip! @absinthecity
Top