Faster and smarter in the app...
Open app
Self-Catering Vs. All-Inclusive Holidays
Which holiday is best for you?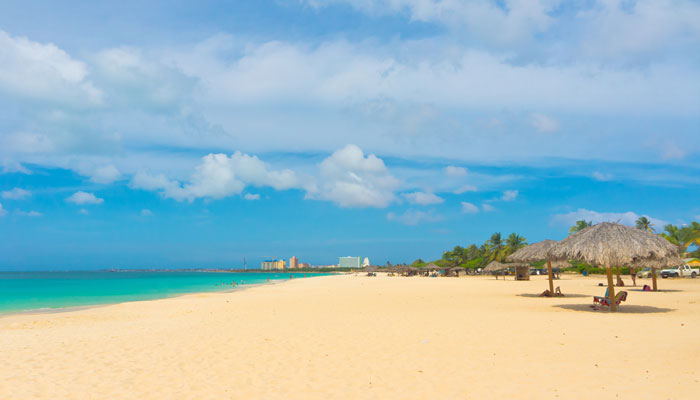 When it comes to holidays, it's different strokes for different folks. If you're still sitting on the fence in the self-catering versus all-inclusive debate, take a look at the benefits of both types of holiday to decide which suits you.
Self-Catering
Image: Claire Rowland under Creative Commons licence.
Pros of a self-catering holiday
Flexibility
If you like to go with the flow and see where the day takes you, self-catering will suit you well. Fancy a late lunch? Heading off on a last-minute excursion? Want to try somewhere new for dinner? Perfect - you won't feel restricted by resort timetables or as if you're throwing away money. Self-catering provides you with choice and flexibility.
True cultural experiences
Some of us like to go native and really experience our holiday destination. Organising your own food and activities means you'll get a more authentic flavour of the area - buying local is good for the region's economy too.
Planning and cooking your own meals
Many travellers want to be in control of what they eat. Perhaps you love a certain food for breakfast that won't be available at an all-inclusive resort or you have special dietary needs, or maybe you've got young or fussy eaters in your group who will be hard to cater for in a hotel.
Privacy
For a lot of us, the thought of eating every meal in a busy dining room and sharing a pool with hordes of other holidaymakers is the stuff of nightmares. Eating some of your holiday meals in a quiet, comfortable kitchen and enjoying the tranquility of a private pool, with only your friends and family, is very appealing to many.
Quality time
Many parents relish the extra time they get to spend with their children on holiday, and want to fill their days with fun family activities - so there's no need for the kids' clubs and babysitting services that come as standard on an all-inclusive break.
Cons of a self-catering holiday
Holiday budgeting
If you're happy to keep control of your budget while you're on holiday, then self-catering won't cause you any undue stress. Alcohol can often cost more in local restaurants than at an all-inclusive resort, but the supermarkets will have their fair share of bargain booze.
Extra work
Not only will you be cooking for yourself, you'll also be cleaning up after yourself. If you're desperate to hang up your marigolds for a week or so, an all-inclusive resort may be a better option.
All-inclusive
Holiday Inn Resort, Bali by eGuide Travel under Creative Commons licence.
Pros of an all-inclusive holiday
Complete relaxation
Maybe you can't think of anything worse than having to drive to the supermarket and lug a big food shop back to your apartment when you're meant to be on holiday. And don't even mention cooking meals, washing up and keeping the place clean; All-inclusive removes the hassle.
Routine
If you want an easy life with nothing but relaxation, then all-inclusive is probably for you! Eat at roughly the same times every day before returning to your spot at the pool, margarita in hand.
Lots of opportunities for socialising
All-inclusive holidays are great for sociable travellers who enjoy the company of others and making new friends while they're away.
Easy budgeting
Booking an all-inclusive resort means that you will have paid for most of your holiday (meals, activities and entertainment) before you go, so it's very easy to budget for your trip. Alcohol and other drinks on tap are an appealing feature of all-inclusive holidays, and can be cost-effective. With all that extra budget, you'll have more money to spend on other things!
Childcare services
If your children love getting stuck in and spending time with other kids on holiday, then all-inclusive resorts offer a wealth of activities, clubs and babysitting services. It also means you can enjoy a bit of proper holiday relaxation, as opposed to "family relaxation".
Cons of an all-inclusive holiday
Expense
Generally, an all-inclusive holiday will have more upfront costs. While you will spend less whilst you're away, be prepared to shell out a fair bit when you book.
You may miss some of the culture
Many holidaymakers who opt for all-inclusive don't feel the need to explore the local area, and are quite happy to spend most of their time in their resort. If you do feel more adventurous one day, you are free to leave at any time - but it doesn't quite match up to the more authentic experience of staying outside of a resort.
James Villas offers a fantastic selection of self-catering holidays and Thomson has a huge choice of all-inclusive breaks.
If you enjoyed this post like us on Facebook and follow us on Twitter or subscribe to our YouTube channel.
Written by Maxine Clarke: a writer, mummy, missus and campervan-lover. Used to travel, now enjoys a good holiday! Follow her on Twitter.
Top