Faster and smarter in the app...
Open app
Insider Secrets for your Disneyland Paris Holiday
Make the most of your time with Mickey.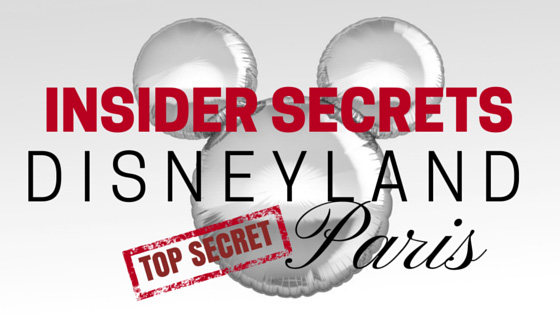 Treating the little ones (or yourself) to a trip to Disneyland Paris? Here are our top tips to avoid queues, keep costs down and maximise the fun!
1. Visit Off-Peak
If at all possible, avoid weekends, public holidays and French school holidays when the Disneyland Paris park will be very busy with local visitors. Check French holidays before you book your trip here.
Image by CetusCetus under Creative Commons license.
2. Book Online Before You Go
Booking online at Disneyland Paris is cheaper and faster than queuing at the gate, and you'll also be able to take advantage of special deals on multi-day ticket deals. Third-party ticket sellers also offer good deals on travel, tickets and accommodation, so shop around online before you buy.
Image by Eric Borda under Creative Commons license.
3. Plan Before You Visit
Research the rides you want to go on and the shows you want to see before you go and make a timetable for your day. It's worth turning up early to get into the main park entrance queue, then beat the rush to your first attractions of the day. Aim to alternate popular rides such as Space Mountain and Buzz Lightyear's Laser Blast with quieter attractions like It's A Small World to balance your day.
Image by Gregg Tavares under Creative Commons license.
4. Minimise Waiting Times with a FASTPASS
If you have limited time to spend in the park, purchasing a FASTPASS ticket will help you skip the queues on the most popular rides. A standard FASTPASS is free from machines next to the ride entrances, and are offered on a first-come-first-served basis for one ride at a time. A premium FASTPASS costs €60 and will allow you fast access to rides throughout the day - see Disney FASTPASS for further information.
Image by Eric Borda under Creative Commons license.
5. Look for Hidden Mickeys
There are "hidden Mickeys" hidden all over the park - look out for two small circles on top of a larger circle forming Mickey's head and ears on shop signs, light fittings, wall murals and even flower displays! How many can you spot?
Image by PictureWendy under Creative Commons license.
6. Save Money on Food and Drink
It is possible to take food and drink into the park, but large picnics (ie a full hamper) must be eaten in the grounds outside. Sandwiches and snacks are fine to bring in, and again can save you can save you fistfuls of Euros. Be aware that soft drinks and chocolate bars are very expensive inside the park, so bring your own, even if you plan to eat a sit-down lunch.
It's also a good idea to carry empty water bottles and fill up at the water fountains around the park - you might want to bring squash or Ribena too. If you are buying food or drink in the park, check your receipts - there are often free drink offers printed on the back.
Image by Fantasyland Station under Creative Commons license.
7. Pick Parade Positioning Wisely
The main parade takes place at 5pm daily, and one of the best places to view is towards the end of the parade route near the park entrance. Head down this way at 4.45pm to get a good position in the crowd - you can expect the characters to come past around 5.10pm. If you're wearing a t-shirt or carrying a soft toy of your favourite character, you may find that character comes over for a hug!
Do you have any more tips, tricks and secrets for a great trip to Disneyland Paris? Let us know below!
If you enjoyed this post like us on Facebook and follow us on Twitter or subscribe to our YouTube channel.
Written by Lise Smith, a former contributor to Lonely Planet's India guidebook - she's seen her fair share of hotel rooms (both grotty and glamorous!). She learned to walk in a hotel corridor in Tunisia, and at the age of three had been on more aeroplanes than buses. Lise writes for a number of local news, technology and arts publications.
Top