Faster and smarter in the app...
Open app
Pre-Holiday Checklist: Things To Do Before You Leave
Make your list. Check it twice.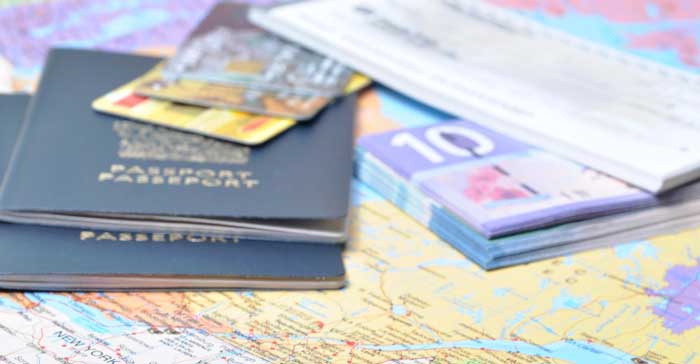 So your long-awaited holiday is finally upon you and you're all packed and ready to go. It's easy to get caught up in the excitement of it all, so make sure that you do these crucial things before hopping aboard your flight to warmer climates.
Check Your Documents
We all know that this is the first commandment of travelling, yet we all know someone that's forgotten an all important document at the airport. Dig out passports well in advance, making sure to check expiry dates. A photocopy is also wise, just in case the worst happens and you lose it whilst away. Make sure you have the appropriate visa and a copy of your travel insurance policy.
Check Your Luggage Allowances
How can one small case weigh so much? If you're prone to overpacking, it's always worth giving your case a last minute weigh (especially after everyone else has stuffed the pockets!). Do it right before you leave to make sure that you won't get hit with any nasty charges. Check out our page on Baggage Allowances for Major Airlines before you fly.
Know How You're Getting to the Airport
The morning airport rush can be stressful to say the least, so make sure you allow yourself plenty of extra time. If you're driving, plan your route and leave early, allowing for any heavy traffic or road incidents. If you're taking public transport to the airport, make sure you keep a note of when and where you need to catch your bus, train or taxi. For a fuss-free trip, consider staying the night in a hotel near the airport.
Get Your Money in Order
As a rule of thumb, never change your currency at the airport - it'll end up costing you. Keep an eye on the exchange rate to get more bang for your buck. If you're planning on using your credit or debit card whilst you're away, make sure you inform your bank about where you are going and for how long - otherwise you might find yourself with a blocked card. Currency cards are growing in popularity, they can be used just like your credit or debit card and may offer lower fees than your bank.
Keep Your Home Safe
Whilst you're off enjoying your holiday, you want to have the peace of mind of knowing that your house is safe and sound. Before you leave, make sure that you turn all electricals off at the socket, and ensure that all doors and windows are secure. It's a good idea to leave a set of keys with a neighbour so that they can check in, open and close curtains and give it the once over.
Avoid Roaming Charges
The last thing you want after a relaxing holiday is to come back to a hefty phone bill. If you're not planning on making or receiving calls and texts, simply switch on your phone's 'airplane mode'. If you can't bear to be cut off, it's worth speaking to your provider about costs. Take a look at our guide to avoiding roaming charges.
Once everything is sorted at home, all that's left to do is sit back, relax... and maybe enjoy a few cocktails by the pool.
Ready to start planning? Check out our personalised Holiday Checklist and get all your essentials in order! If you're taking the little monsters away with you this year, be sure to check out our UK School Holidays page too.
If you enjoyed this post like us on Facebook and follow us on Twitter or subscribe to our YouTube channel.
Sarah lives in London but has a bucket list longer than her arm. She's spent time everywhere from Russia to Australia, and has more than a few trips planned for the future. In the meantime, she works in social media and writes for a number of publications. Follow her on Twitter.
Top