Faster and smarter in the app...
Open app
A Guide to Flying Budget Airlines
Save money and fly budget.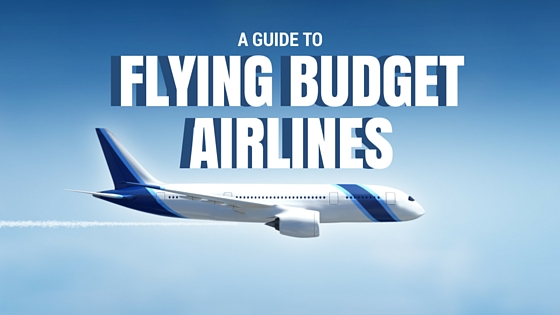 The days when flying was considered a luxury are long gone, and with fleets of no-frills airlines operating all over Europe and the rest of the world, you can now hop on a plane and be somewhere completely different for less than the cost of dinner for two if you play your cards right. Read on for our top tips for getting the best prices on your next airfare.
Know Where You're Going
Some routes within Europe are well-known for being easy to reach by air on a shoestring. Currently you could fly from Nottingham to Dublin for just £11, for example, or from Bristol to Bilbao for £21. But for less than £100 you can also currently book airline tickets from the UK to such far-flung destinations as Sharm El Sheikh (£87 with Easyjet) or Minsk, Belarus (£94 with Belavia) so don't let a low budget limit your ambitions.
Book Well in Advance
Booking early is vastly more cost-effective than going last minute on low-cost airlines, so if you already know where you want to go and at what time of year, you'll be at a big advantage. The cheapest tickets are invariably released first, so start searching for your flight as soon as you have a date in mind.
Compare the Fare
Image by Mark Harkin under Creative Commons license.
You might think you already know the cheapest airline serving your chosen destination, particularly if it's a route you travel often to visit family, for example. But the budget airline market is fiercely competitive, and prices are being undercut all the time. For this reason it makes sense to always use a tool such as Skyscanner to compare all routes and airlines that fly to your destination, as you might be surprised which companies are offering the lowest fares.
If you only want to search the cheapest fares, WhichBudget is set up especially to compare low-frills flights. Just be sure to double check the airports at either end, as comparison tools will search all airports the general area, e.g. London will include not just the big boys at Gatwick and Heathrow but also Luton, Stansted and more. It's worth also checking in on budget travel forums such as the holiday section of MoneySavingExpert, where plenty of helpful, frugal travellers will be happy to share advice.
Factor in Travel to and from the Airport
One of the hidden costs you may face when booking no-frills is presented by the journey to and from the airport. This is because many of the bigger and more central terminals do not serve budget airlines, and they often operate out of more remote airports. So to ensure it's worth you booking with a low-cost carrier, don't forget to factor in the cab or train fare from to and from the airports on both sides of your flight.
This will also mean allowing extra time to get from A to B on the ground, so don't get caught out. Landing at an obscure airport is not all doom and gloom, however: these pocket-sized hubs can often be quicker and easier to navigate than their better-known brethren, meaning you'll have a quicker and less stressful getaway.
Don't Go Hungry!
Image by Kaspar Metz under Creative Commons license.
If you thought shopping at the supermarket while hungry was a bad plan, boarding a budget plane with a rumbling tum is even more ill-advised. This is because unlike standard air travel where you can expect a couple of meals and even a drink included with the cost of your ticket, you'll get no such service on a no-frills flight. All food and drinks have to be paid for, often at a 'sky high' price - so make sure you've had plenty to eat before you board, and bring any snacks and drinks (within current liquid limitations, of course) that you might want for the flight in your hand luggage.
Don't Get Stung
Like all businesses, budget airlines are out to make a profit, so be aware that behind the headline prices there can be a multitude of 'add ons' that you may or may not want to pay for. Keep your wits about you when booking tickets on any low-cost carrier's website, as there will often be up-sell messages at every turn, and it's all too easy to find yourself signing up for insurance and other items you may find more affordably-priced elsewhere. Remember also that tax may be added on to the initial price you see advertised.
Travel Light
Image by TOM BIHN under Creative Commons license.
One way that budget airlines can afford to keep prices so low is to discourage passengers from bringing excessive amounts of luggage, and costs to stow bags away in the hold can come as quite a shock to the unprepared traveller. If at all possible, bring all your belongings in a cabin-sized bag and be careful to stay within size and weight restrictions.
Don't be Late
Finally, it's worth being aware that budget airlines tend to be a lot stricter about boarding cut off times than standard carriers, so don't chance it at the check-in. Your ticket will also most likely be non-refundable and non-transferable, so being late is not an option.
If you enjoyed this post like us on Facebook and follow us on Twitter or subscribe to our YouTube channel.
Written by Abi Silvester, a London-based writer and editor with a passion for great food, fine wine, coffee and cats; always planning my next trip! Follow her on Twitter.
Top