The Best Travel Apps to Use on Holiday
Holiday planning sorted.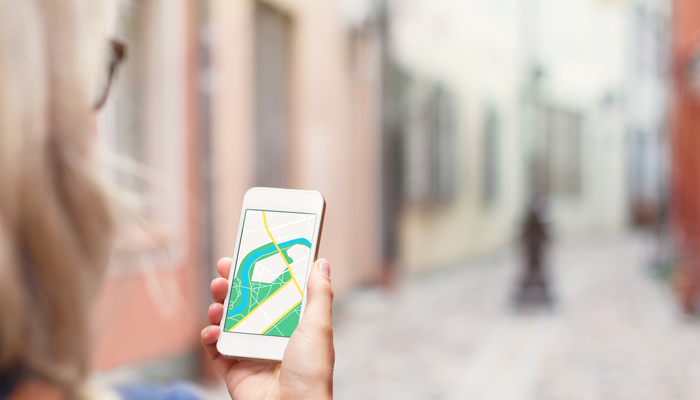 Going away on holiday and need some handy organisation tips? There's an app for that. Read on as we reveal our picks of the best apps to use on holiday.
Our Updated Travel App Recommendations
Be sure to check out our updated and ultimate list of 40 Best Travel Apps. We've included top picks for trip planning, discovering cool things to do, finding the best foodie spots and so much more!
Holiday Extras
Before you set off on your holidays, you'll need to make sure you have everything prepped in to help you travel better. That's why we've created a convenient, easy-to-use app so you can book everything from airport parking and hotels, airport transfers, car hire, even your travel money.
Platforms: Android, iOS. Free.
Ensure you've got enough time to get everything sorted too, with our handy countdown app, available on both Android and iOS.
HEHA travel planner
Another creation cooked up in the Holiday Extras labs, the HEHA travel planner is not your standard travel itinerary app.
Once you've told the app when and where you're going, it'll give you all the information you need to get ready for your trip: a countdown timer, weather reminders and a nifty place to store all your travel docs before one inevitably slips behind the sofa, never to return.
But what makes HEHA stand out from other itinerary apps is that it works with collaboration. Invite your friends and family to your shared trip and they'll be able to add links, create wish-lists, leave comments and join in with the pre-holiday shenanigans. Find an awesome bar that you just HAVE to visit? Add it to the trip so no one forgets where to wet their whistle.
You can even use HEHA when you're back from your holiday; store and share all your favourite moments, photos and memories within the app to reminisce and fuel the envy of others. The only question you'll be left asking yourself is where should we go next?
HEHA is definitely one of our favourite travel apps to take on holiday, and one that helps you travel better together.
PackPoint
Here at Holiday Extras we like to consider ourselves masters of the art of packing, but even us pros can get carried away with the need to add 'just one extra thing' from time to time. That's when a tool like PackPoint comes in handy, as its smart algorithms will guide you towards only the essentials for the length and type of trip you're planning. Tell it whether you're male or female, how long you're going away for, whether it's business or pleasure, and PackPoint does the rest. It even checks the weather for you and adjusts its suggestions accordingly. It's also got one of the simplest and most beautiful user interfaces we've seen, with clear instructional diagrams rendered in the sort of soft, calming colours you're likely to appreciate late at night while feverishly preparing for your 6am flight.
Platforms: Android and iOS. Free.
Estate Golden Hour
With a current smartphone and some killer apps, anyone can take photos like a pro nowadays. We're all familiar with apps like Instagram but if you want to go a step further and nail the perfect shot before you reach the post-production stage, Estate is a handy tool to have at your disposal. Wherever you are in the world, it predicts the elusive 'Golden Hour' with pinpoint accuracy, as well as other photographers' favourites like the 'blue hour' and dates for the full moon. It also keeps track of sunrise and sunset times, allowing you to live each day of your holiday to the fullest. Although Estate is only for Android, fret not Apple aficionados, a similar Golden Hour app can be purchased from the App Store for £1.49.
Platforms: Android. Free.
Entrain
Jet lag can be a real pain for anyone travelling long-haul, as most of us don't have the luxury of a lengthy recovery period after going away. Fortunately, there are ways to beat jet lag at its own game, and using Entrain is one of the cleverest methods of overcoming the worst excesses of red-eye syndrome. To do its work, the app uses detailed information on the body's sleep rhythms, gathered by researchers at the University of Michigan. It uses this information to recommend a tailored 'lighting schedule' that will set your body's internal clock to the timezone you want it to align with. Entrain requires a bit of patience, and you may find it tricky to get used to the idea of switching on lights late at night to get the desired effect - but we think it's worth sticking with it.
Looking for even more ways to beat jet lag? Read our tips on how to avoid jet lag and fly like a pro.
Platforms: iOS, Android. Free.
XE Currency Converter
Gone are the days when you'd have to rely on a pocket calculator or mental arithmetic to convert currency on-the-go: XE Currency Converter is a powerful app that gives accurate, real-time foreign exchange information whenever you want to see it, wherever you are in the world. It's relied upon by multinational businesses to find exchange rates, so you can certainly trust it to convert the price of the baguette you want to buy or the or camel ride you want to negotiate. And despite being a business tool, we found that it's also refreshingly user-friendly.
Platforms: iOS, Android. Free.
HotelTonight
Ideal for those who prefer to leave the finer details (like accommodation) to the last minute, or for those who plan to visit multiple cities on a whim, HotelTonight serves up a fresh crop of hotel deals every day. You can book a room in just a few seconds, from a selection of hand-picked hotels, filed under categories such as basic, hip and luxe, to ensure that all tastes, budgets and requirements are catered for. There's also a 24/7 helpline available, which should reassure those who prefer to speak to a human when booking a room for the night, but in our experience, you shouldn't have to. Available in a growing number of cities across the world, it's a great way to get up to 70% off a well-located room.
Did we forget a great travel app? Let us know in the comments!
If you enjoyed this post like us on Facebook and follow us on Twitter & Instagram or subscribe to our YouTube channel.
Top