Faster and smarter in the app...
Open app
Best Airport Restaurants
Fine dining takes off!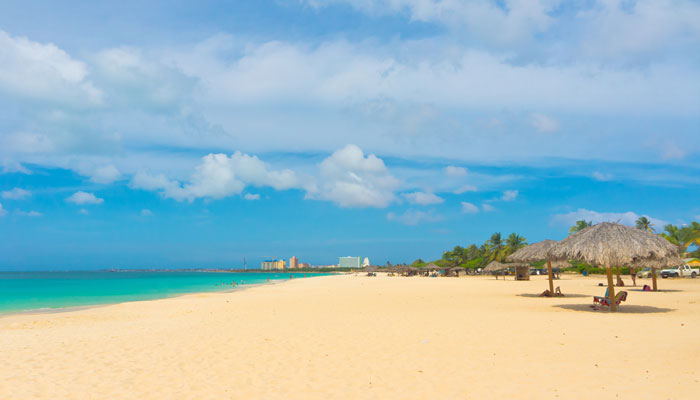 As travellers, our tastes are becoming more and more sophisticated, so it's great to see airport restaurants that offer a true taste of fine dining before take-off. Gone are the days when airport food options were limited to an uninspiring canteen meal or soggy sandwich in the departure lounge: top chefs are now bringing their talents to the terminals, so prepare to upgrade your greasy (plastic) spoon to a first class meal that's almost worth missing your flight for!
The Best Airport Restaurants
Gourmet at the Gate
Melt-in-your-mouth BBQ at Salt Lick, Austin-Bergstrom Airport, Texas. Image by Wally Gobetz under Creative Commons license.
The revolution in airport fine dining got under way in the US, with restaurants like Encounter at LAX and Salt Lick at Austin-Bergstrom airport leading the way. New York's La Guardia even has a gourmet food hall in its main terminal, with a choice of more than a dozen restaurants for its discerning clientele, but with appetites for fabulous pre-flight food growing on a global scale, the trend is really starting to take off in the UK, too.
The Best Airport Restaurants in the UK
Heathrow Fine Dining
Roasted Cod with Polenta Chips at Gordon Ramsay's Plane Food. Image by Su-Lin under Creative Commons license.
Perhaps the best known of all fine dining establishments in UK airports is Gordon Ramsay's Plane Food at London's Heathrow airport. Located airside in terminal 5, this smart and innovative restaurant has everything covered when it comes to catering for its international jet-setter customers. Doors open at 5:30am, as the overnight flights start to come in, and they stay open until the last flight leaves the tarmac – usually around 9.30pm.
The menu at Plane Food has been developed with the time-poor air traveller in mind, but still bears all the hallmarks of Ramsay's outstanding culinary prowess. If you don't have time to sit down to a three-course meal, that's not a problem; you can take one away with you! Chilled 'Picnic' bags full of mouth-watering food can be purchased at the restaurant and taken on board your flight, ready to eat whenever you get hungry. Be prepared for some envious looks from any fellow passengers relying on standard airline food if you choose this option!
For those with a few hours to kill between flights, Plane Food also offers full dining service with Ramsay's signature menu at the restaurant. An exciting range of cocktails is available at the bar too. If you'd like to start your journey with a visit to Plane Food, you can book online to be sure of a smooth and stress-free dining experience.
Great Gatwick grub
Image by Josefine Granding Larsson under Creative Commons license.
Another airport restaurant with a great reputation is the Jamie Oliver restaurant at Gatwick's North terminal. Bringing the chef's celebrated Jamie's Italian concept airside and capable of seating up to 1000 covers, this groundbreaking restaurant is a great place for diners of all ages to refuel. Breakfast is served all day to cater to visitors from different time zones, while the same delicious Italian dishes served throughout the chain are available in standard or smaller sizes for those in a rush.
Visitors without much time to spare can also enjoy freshly baked pizzas, cakes and snacks from Jamie Oliver's Union Jacks range; a nostalgic take on traditional British cooking that's perfectly suited to the location. Call the restaurant on 01293 223 027 to make a booking; doors open at 3am and close again at midnight.
More Good Food on the Menu
When all else fails, we love a good Wetherspoon's breakfast. Heathrow Terminal 4. Image by Ewan Munro under Creative Commons license.
For now, these two eateries remain the only British establishments of their kind to make the headlines, as both have been ranked among the top 20 best airport restaurants in the world by foodie site The Daily Meal. But will airports elsewhere in the UK embrace the move towards gourmet cuisine any time soon?
The signs are promising. With Jamie Oliver's Gatwick branch reported to be the busiest in his dining empire, there is clearly a market of hungry holidaymakers and business travellers ready to spend their last few British pounds on a fabulous meal to begin or round off their trip.
Meanwhile, there is a marked improvement in the food choices on offer at most airports, with many of our favourite takeaway outlets upping their game on meal options: Manchester airport now plays host to the fun and family-friendly Giraffe chain in its Terminal 1, while Fratello's, one of Newcastle's most highly-rated Italian restaurants, is located just outside the airport at the DoubleTree by Hilton hotel.
If you enjoyed this post like us on Facebook and follow us on Twitter or subscribe to our YouTube channel.
Written by Abi Silvester, a London-based writer and editor with a passion for great food, fine wine, coffee and cats; always planning my next trip! Follow her on Twitter.
Top