Faster and smarter in the app...
Open app
Holiday Extras
Septentrigintennial Celebration
Our septentrigintennial, of course, is our 37th anniversary, and 37 is therefore also the number of top UK attractions hidden within our new Staycation Island puzzle
Founded in 1983 to help holidaymakers enjoy a hassle-free trip, Holiday Extras makes it easier for eight million UK holidaymakers to enjoy their holiday every year by providing the parking, airport hotel, lounge, and other extras that makes a trip extra-special. But with lockdown keeping us at home during this years' celebrations, we've created the Staycation Island puzzle to celebrate all the great attractions that we'll be able to enjoy right here at home, as soon as things open up again.
To celebrate we're giving away three £100 vouchers that you can use to enjoy a shortbreak at one of our UK attractions (when they open up again!) - all you have to do is name all 37 attractions. You have until midnight on 4th December (an extra week on the original end date). Good luck!
---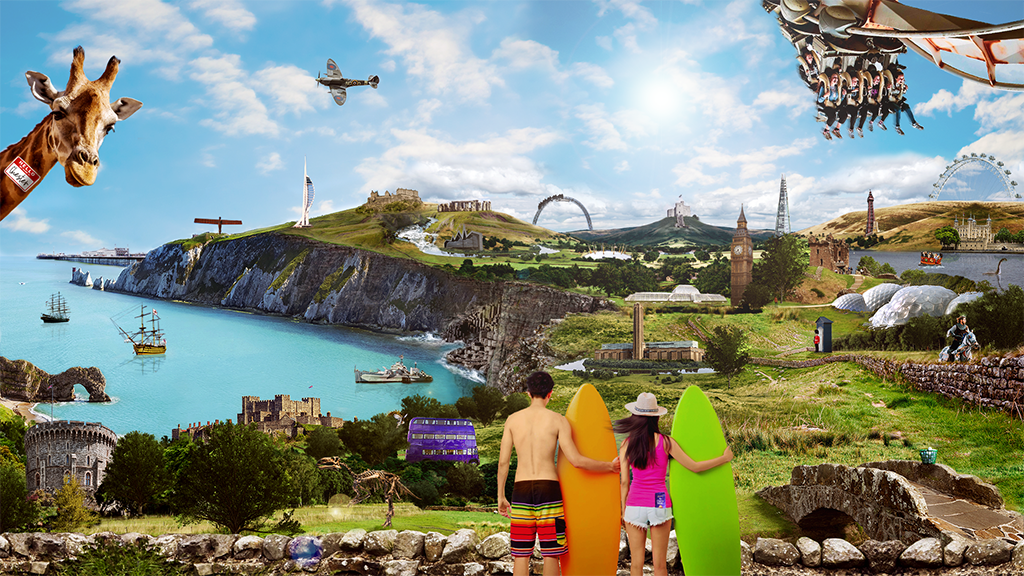 ---
Can you find all 37 UK attractions in the image above? We've given you some cryptic clues below to help. Submit your answers below, and when you find all 37 you can enter our giveaway.
---
What palace would you find at SW1A 1AA?


---
Which castle is built upon an extinct volcano?


---
A piece of broken glass.


---
It sounds like the Hogwarts headmaster enjoyed a trip to the coast.


---
Where would you find the druids welcoming in summer?


---
This former power station now powers the imagination.


---
This transport museum is found on the banks of the Clyde.


---
The most visited theme park in the UK.


---
What was the O2 Arena originally known as?


---
Where can you find "an island like no other".


---
Which tower is usually home to a Strictly Come Dancing special.


---
Have a wizard day out with these brothers.


---
You won't find this museum in the "artificial future"


---
Found high and dry at mile 7 of the London Marathon.


---
Whose wall ran from the Irish Sea to the North Sea?


---
What revolves at 26cm per second?


---
A day out for Adam and Eve.


---
Legend has it this was built for a big battle between the Irish and a Scot.


---
Home to the Royal and Ancient Golf Club.


From the secret tunnels of which castle was Operation Dynamo planned.


---
Castle. Where was the 2001 FA Cup Final played?


---
HMS . Where was the Titanic built?


---
The most visited wildlife attraction in the UK.


---
Castle. First name of the lead actor in the film Willow.


---
Where can you find the world's first dive coaster.


---
Pier. Graham Greene rocked it here.


---
What is Elizabeth Tower more commonly (and erroneously) known as?


---
Hope you don't have to stand in line to visit these flowers.


---
Take a DOUBLE DECKER and BOOST your chances of a great TIME OUT.


---
What is this celestial being of the north?


---
Don't lose your head on a day out here.


---
You would be lucky to encounter a famous monster here.


---
Essential for sewing.


---
You can "sail" away to this tower.


---
Which museum moved into 'bedlam' in 1936?


---
Admiral Nelson died below deck.


---
What did the royal house Saxe-Coburg Gotha change it's name to in 1917? Castle.

---
Keep trying! You've found
0

out of 37.
↑ View image