Holiday Countdown App
Excited about your holiday? Be the envy of your friends by replacing your #1weektogo with the Holiday Extras - Holiday Countdown App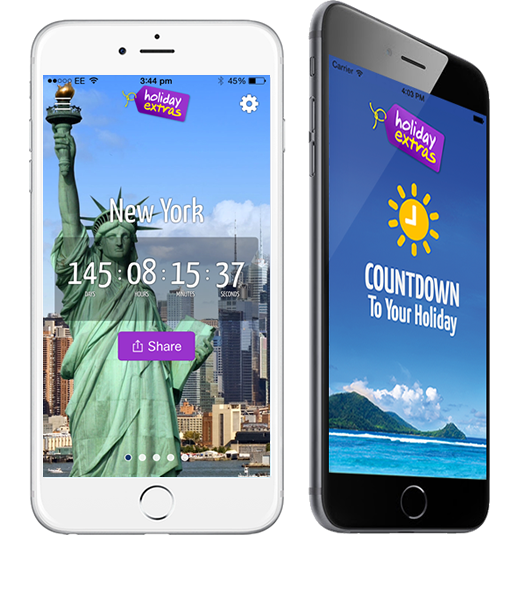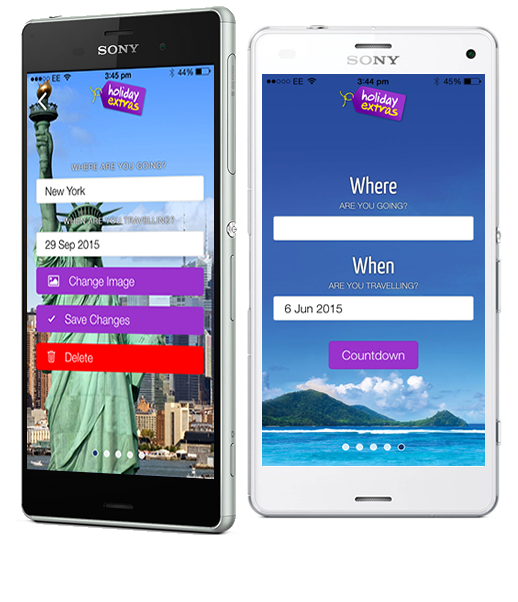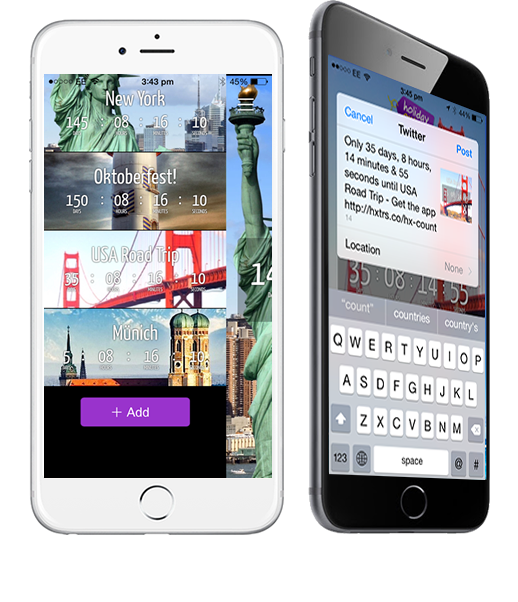 Share to your friends on Facebook, Twitter, WhatsApp and more!
Personalise your countdown with your own background images.
Randomly choose from our carefully curated selection of backgrounds.
Countdown to any of your events, be it holidays, birthdays or even Christmas.
Multiple trips.
No annoying ads!
Description
The countdown to your holiday has begun, the excitement has set in and as much as you try otherwise, it's all that's on your mind. Whether it's the excessive text messages between you and your friends, the continuous checking of the weather, deciding what to pack or counting down the days, hours and minutes until you jet off, the build-up is all part of the holiday hype.
You can put your calendar down and stop counting on those fingers because the Holiday Countdown App is all you need to tell you and your social media followers, just how long you have until the eagerly awaited day arrives.
Download the Holiday Countdown App in the App Store or get it on Google Play today and simply enter your destination and the date you travel. Really set the scene by choosing your own background image and then...all that's left to do is...
...let the countdown begin!