We're currently not selling LHR Terminal 3 parking, however we have plenty of other Heathrow Meet and Greet T3 Parking packages to choose from.
Browse our Meet and Greet Heathrow Terminal 3 options below:
Flying from another terminal? Be sure to check out our dedicated Heathrow Meet and Greet Parking pages.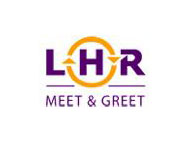 Take the stress out of airport parking with the most straight-forward service possible.
Simply pull up to reception and an expert chauffeur will drive your car to a secured car park. When you return, call as soon as you get through Customs and your car will be waiting outside by the time you've picked up your luggage. Easier than a trip to the shops!
Reasons to book Heathrow LHR Terminal 3
Meet a chauffeur in the Short Term car park and walk straight to check-in. Even better, they will bring your car back when you return.
Ideal for the leisure traveller with luggage.
Cuts time taken to reach check in.
Your car is stored in a secured site close to the airport.
Valeting with 3 options is available. Please ask when confirming.
Arrival at Heathrow LHR Terminal 3
Follow signs for Terminal 3 Short Stay car park. Drive up to the barrier, your registration will be read and a ticket issued automatically showing your booking reference. Drive up to Level 1 and follow the signs for Heathrow Meet and Greet. Once you've parked, head to reception to meet your driver and give them your keys. They will take your car to the secured car park while you walk across the bridge to check-in.
Getting to and from Heathrow airport
As you're met at the terminal, there is no need for transfers! Simply park your car in the Short Stay car park and walk the 2-minute stroll to check-in. You'll be in the sky in no time.

After your holiday, just walk back to the Meet and Greet area where your driver will be waiting to welcome you back. All that's left to do then is hop in and drive home.
On your return to Heathrow LHR Terminal 3
On your return, make your way to the Heathrow Meet and Greet reception on Level 1 of Short Stay car park 3. Here you will be given your keys and shown to your vehicle.
More information
The car park staff may not be insured to drive cars that have been modified outside the manufacturer's specifications.

You can only use this service if you are returning to the same terminal that you flew from.


I would willingly rate LHR Meet and Greet But you no longer deal with them so it is a bit irrelevant.They are by far the best and so I will book direct them.

Mrs Harvey (Heathrow Heathrow LHR terminal 3)
All exactly as described and great value. We booked our valet car parking at Heathrow Terminal 3 about 6 months ahead

Mr Caldwell (Heathrow Heathrow LHR terminal 3)
All exactly as described and great value. We booked our valet car parking at Heathrow Terminal 3 about 6 months ahead

Mr Caldwell (Heathrow Heathrow LHR terminal 3)
Dear Customer Services,
I booked with the Meet & Greet as I was travelling with my wife and children with several bags so easy access to airport was ideal. The drop off went smoothly as it did for some friends we were travelling with on the same day who also booked following our recommendation to use the service.
However we landed this morning and both families arrived at the Meet & Greet to collect our vehicles. Rather disappointingly I was informed that my car was parked on the 5th floor and I would have to collect it myself with my family, children and baggage, which completely defeats the object of paying extra for valet parking and having easy access to the vehicle!! There seems to be no logic or excuse for this as our friends vehicle was waiting as it should be next to the pick up point.
Docket number for your reference was 128842.
Not happy with the service or what I have been sold as it does seem to match the product sold.

Mr Kendrick (Heathrow Heathrow LHR terminal 3)
This was the best Meet and Greet service we have ever used. The process was so easy from start to finish. Lovely helpful staff who made both arrival and departure from the airport so easy for me as a traveller with a disability.

Mrs Harvey (Heathrow Heathrow LHR terminal 3)
See more Heathrow Heathrow LHR terminal 3 customer reviews
Overall rating: 92% by 832 guests