Oxford Street London Parking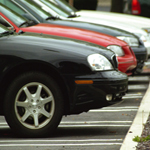 Perfectly placed for a shopping trip in Bond Street and Regent Street, Oxford Street car park is perfectly suited to access all central London locations and attractions. Leicester Square, Hyde Park and St James Park are all within walking distance. If you're heading out shopping in London then Oxford Street car park is the place for you.
24 Hour Access, CCTV Security, Ideal for Oxford Street and Regent Street shopping, Nearest tube station is Oxford Circus, 517 Spaces, There is a height restriction of 6'5" (1.95m).
On Arrival: On entering the car park please push the button at the barrier, take a ticket and proceed to park your car in an available space.
On Departure: On exit show your ticket and booking confirmation to the manned pay station and they will validate your ticket and allow access from car park.
Directions: The car park is located off Oxford Street.
We recommend that you use a current road atlas to locate your best route to the car park.
Nearby Attractions
Trocadero Centre, Oxford, Bond and Regent Street Shopping, Covent Garden, The West End Theatres, Leicester Square