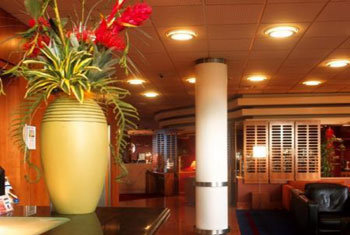 We've compiled a list of our customers' most common questions to help you book with confidence. Hopefully any queries you've got are answered here, but if you don't find what you're looking for here on our Belfast airport hotels FAQs page then check out our main FAQs page instead.
Can I book my Belfast airport hotel at the last minute?
You'll be able to book at the last minute as long as we have rooms still available at the hotel you're looking at. It's always advisable to book as early as possible, not only will you make sure you get the room you want but you'll also get a great price.
What happens if I'm delayed and exceed my Belfast airport hotel parking package?
If you're delayed, don't worry at all. Your car will remain at the hotel or secured car park until you return. You'll be able to pay for any extra hours or days' parking at the hotel or car park directly.
Can I have a smoking room at my Belfast airport hotel?
Yes, there are smoking rooms available at your Belfast airport hotel on request but they are limited. If you'd like to stay in one of the smoking rooms just contact us and we can request a smoking room for you once you've made your booking.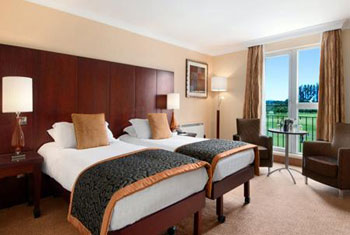 I need a cot in my Belfast airport hotel room, what do I need to do?
Cots are provided for free but you do need to request one when you book. Just contact us and we'll arrange it all for you.
Can I cancel my Belfast airport hotel booking?
If you need to cancel your booking, please contact us.
If you've not taken out our cancellation protection, you will be charged a cancellation fee of £19.95 per room per night. When you book, we'll offer you the option of taking out a cancellation waiver. For £2.49 you're guaranteed to get all your money back if you cancel, with no cancellation costs. Unfortunately, if you cancel with less than 24 hours' notice, we can't give you a refund, regardless of cancellation protection, because we will be charged by the supplier.
We also cannot refund supersaver or advance purchase bookings, because they are made at a special low price. For full terms and conditions visit our cancellation policy page.
Top