Air New Zealand has successfully completed its move to Terminal 1.
After more than ten years of operating flights from Terminal 3 at Heathrow Airport, July 4 saw Air New Zealand finalise its move to Terminal 1.
Scott Carr, European General Manager of Air New Zealand, said: "We are pleased to say that our move [...] went exactly as planned, with no passengers experiencing any inconvenience.
"Our new home at T1 is an exciting move for us, and will enable our passengers to benefit from the transformations already underway in the terminal, including a simple, easy to use check-in which will reduce congestion and create quicker processing times, a refreshed arrivals area and immigration hall, and upgraded baggage systems."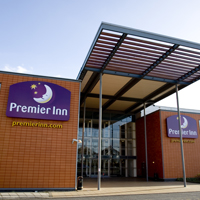 The move had originally been scheduled for June 10, but to ensure a smooth transition was postponed until all systems were operational.
Air New Zealand today operates flights from London Heathrow to Auckland, Hong Kong and Los Angeles. For those looking to join just such a flight, Holiday Extras' airport hotel and car parking package at the Heathrow Premier Inn will provide a great value start to your holiday.
This popular 3-star hotel will enable travellers to stay overnight before their long-haul flight, ensuring that no last-minute rush to the airport will be required thanks to its convenient nearby setting.
Room at the Heathrow Premier Inn with up to eight days holiday parking from £105*
*Please note: This price is correct for bookings searched on July 16, 2008. Prices are subject to change. Book the Heathrow Premier Inn in advance to get the best price and availability.