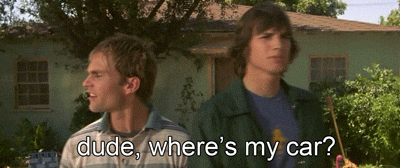 You're getting ready to choose your holiday car hire from a long list of possibilities. Do I want a sports car, a family car, a smaller vehicle or something that packs a bit more punch? It's a really important thing to consider when choosing your car hire, but it's also important not to get too attached to the specific model. During your browsing, you might notice a smaller piece of text hovering next to the car name - "or similar". What does that actually mean?
Whilst the majority of the time you will get the exact car you have selected, there are instances where this might not be the case. We're here to explain why that is.
Essentially, "or similar" just means if the car hire company can't provide the car you have chosen, you will be provided with an alternative car of the same category. But why would that happen? How would it be that the depot wouldn't have the car that you'd specifically chosen? There are a few reasons why this might be:
Supplier fleets change regularly. They need to stay up to date, so the number of specific models can change all the time.


Managing a fleet is harder than it sounds. Car hire depots take bookings both directly and from a number of external companies, such as Holiday Extras. This can mean that keeping track of a specific model of car can be really tricky.


Accidents. The number of a specific model of car can also be affected if another customer who has hired that car before you has an accident and writes off the vehicle.
That's why we advise that the car category is always guaranteed, but the model may not be. If your car is not available, you will be offered something in the same category. In the very rare instance that there is not a car available in the same category, you should either be offered a smaller car and a refund of the difference, or a free upgrade to a higher category hire car.
If you'd like any further information or would like to book car hire for your next trip, contact us.
Got a question? Call us on 0800 804 7362 or contact us online here