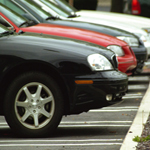 The car parks at Marble Arch/Park Lane are situated toward the north eastern corner of Hyde Park. They provide easy access to many of the capital's most celebrated attractions and come at very reasonable prices. What's more, the car parks at Marble Arch/Park Lane narrowly avoid the London Congestion Charge, meaning you can enjoy the hustle and bustle of the city centre without incurring the additional cost that normally comes with it!
Opening Times: The exit at Marble Arch which leads into Hyde Park is open between 06:30 and 23:30. However, the entrance/exit at Park Lane is open 24 hours. Don't worry about getting locked in, cars parked near Marble Arch will be able to use the Park Lane exit after 23:30.
High security fencing with reinforced barriers, CCTV Security, Winner of the Park Mark Award for its exceptional security record, Nearest tube: Leicester Square, Disabled Spaces, There is a height restriction of 6' 10" (2.07m).
On Arrival at the car park:
On entering the car park please push the button at the barrier, take a ticket and proceed to park your car in an available space.
On Departure: On exit show your ticket and booking confirmation to the manned pay station and they will validate your ticket and allow access from car park.
Directions: Please see your booking confirmation for a full breakdown of how to get to the Leicester Square car park.
Please Note:
Vehicles can use the Marble Arch entrance/exit without entering the Congestion Zone, but please make sure you turn immediately right at the top of the ramp (i.e. do not follow the direction of the ramp) and drive east towards Cumberland Gate/Marble Arch.
Nearby Attractions
Marble Arch, Hyde Park, Oxford Street, West End Theatres, Harvey Nichols, Park Lane and Speaker's Corner.