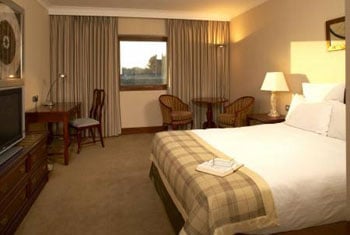 Off-airport hotels are simply hotels situated outside the grounds of the airport. By being a little bit away from the airport these hotels are not only quieter, giving you a more peaceful night's sleep, but they're also incredible value. In addition, our carefully selected off-airport hotels are still close to the terminal, usually with regular transfers to take you quickly to and from the airport.
Why pre-book an off-airport hotel at East Midlands?
By pre-booking East Midlands airport hotels you can spend the night before your flight relaxing in comfort close to the airport rather than travelling. Our off-airport hotels at East Midlands are great value and offer a quiet haven away from the busy terminal. If you book early you'll usually get our best deals. To make it even easier, once you've booked, we'll send you everything you need to know so you can sit back, happy in the knowledge that you're ready to go.
Off-airport hotels at East Midlands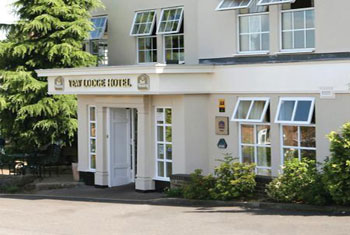 The Hilton East Midlands offers 4-star accommodation just over three miles from the airport with free transfers running 24 hours a day and taking just five minutes. In true Hilton style, this hotel is not only luxurious but has everything you need for an overnight stay. Rooms come with a colour TV with pay-per-view movies, telephone, radio, hairdryer, trouser press, work desk, internet access and tea and coffee making facilities. Everything you could want to make your stay as enjoyable as possible.
Another fantastic 4-star off-airport hotel at East Midlands is the Best Western Premier Yew Lodge, nestled in beautiful countryside just a few miles from the airport. This hotel has everything, an award-winning restaurant, bar, gym, a swimming pool and spa pool, steam room and sauna. It's the perfect place to unwind ready for your holiday. With 24-hour transfers included in the price and taking just 10 minutes to reach the airport, getting from this picturesque hideaway to the terminal couldn't be easier. Look out for our special packages which include breakfast and dinner.
Only a mile from East Midlands airport is the Express by Holiday Inn. This 3-star hotel provides comfortable rooms at great prices. What's more, as with all Holiday Inn Expresses, you get a delicious complimentary breakfast, so you can start your day feeling satisfied.