Ideal hotspots for ecotourism
By Jonathan Clarke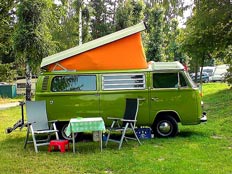 More and more travellers are aware of ecotourism and the need to travel green, but are unaware of where's best to go.
Green travel, however, can mean much more than simply offsetting carbon emissions from your flight. Fortunately for the more eco-friendly tourist, many tour operators now cater for those who wish to play a more significant part in sustainable tourism, enabling them to have a positive impact on the destinations they visit.
We've detailed five such destinations that enable the green traveller to play their part in impacting the environment. Why not take a look at our selections and provide suggestions of your own below?
Bhutan
British Columbia
Kenya
New Zealand
Norway
Remember to book your airport parking, airport hotels and airport lounges with HolidayExtras.com.