Can I take windsurfing gear into an airport lounge?
By Jonathan Clarke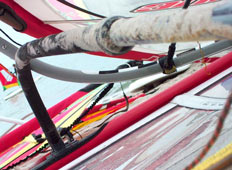 Unfortunately not. The reason is that by the time you reach an airport lounge, all your equipment will be stored in the hold.
All that's left after you're through security is for you to relax and wait to board your flight.
Our lounges are all past the security gates and you'll need to have checked your large luggage into the hold before you pass through. While we're sure it'd be alright to have windsurfing gear with you, it's not an issue as you simply won't have it when you get to the lounge.
Remember to book your airport parking, airport hotel and airport lounge with HolidayExtras.com.