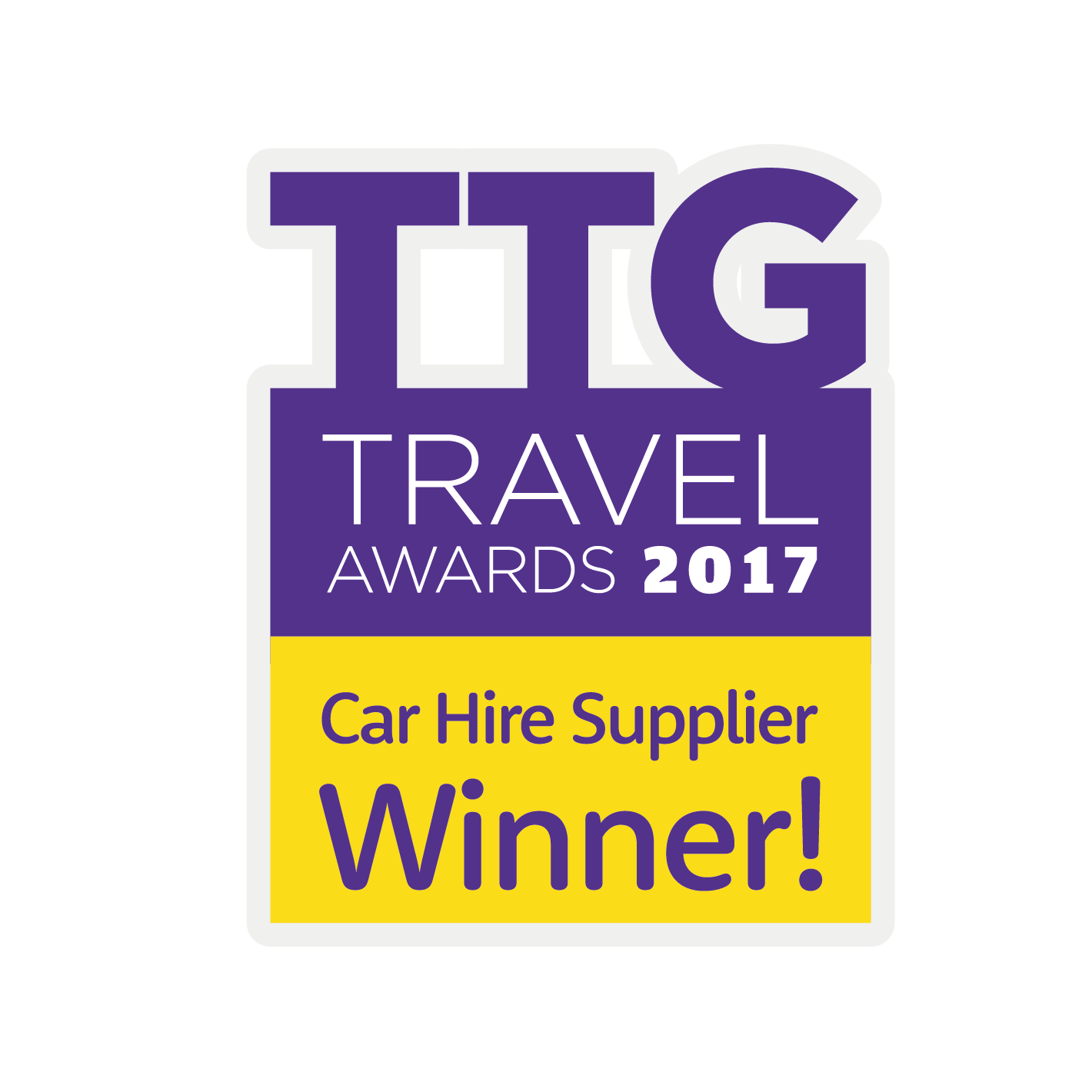 Dear Holiday Extras,
For the festive season I really wanted to do something different with my family. We considered road tripping to Edinburgh (we currently stay in Cambridge) and we would prefer to hire a car since it's a long distance trip. The problem is that I have no idea how hiring a car works. Are we charged by distance travelled or the number of days we use the car? How does the insurance work? Can more than one person drive the car? I've tried to look for this kind of information online, but it all looks quite complicated. Your help with this would be greatly appreciated.
Julie Mitchell, Cambridge
Our Answer
Hi Julie.
Thank you so much for your question. I'm sure that there are many people who can relate to your confusion and Holiday Extras Travel is more than happy to assist. Hiring a car can be daunting, especially if you're new to it. As with most things, car hire depends largely on what you're looking for and what company you choose to hire a car from. The bigger the car, the more you'll pay. You'll also have to fork out a bit more if more than one person will be driving as this has to be covered by insurance. However, before you start this process, there are a few things you need to think about first.
Before Booking A Car
Determine the number of days you want to use the car - When and where do you want to pick it up? When and where do you plan to return it?
Think about the size car you want to hire - How many people are travelling with you? How much luggage will they have?
Are you planning on doing any activities that require special equipment? Do you need special equipment to cope with a disability? Which car will be best to transport your equipment?
Try booking a car online. It's quicker, easier and available 24 hours a day. Documents confirming payment can be saved and printed.
What sort of car do you currently drive? Many people find it easier to hire a similar car, to ensure familiarity.
Booking A Car
In addition to the information collected above during your planning, you'll have to know the following when booking your car.
A valid credit card (Some car hire companies require two credit cards to book luxury vehicles.) in the main driver's name. This must be the credit card used to book the car.
Cars must be booked under the name of the main driver, using that driver's credit card.
Age Restrictions - On average, you have to be 25 years and older to hire a car.
Age Restrictions - Younger drivers may apply for a surcharge, but they will nevertheless need to have a valid driver's licence, held for at least one year and they will be restricted to particular car rental companies.
If more than one person will be driving the car, they will also have to adhere to the above driver's licence requirements and age restrictions.
Types Of Cars Available
All available cars are classified according to size (mini, 4x4, limousine), class (economy, premium, luxury) or a distinguishing feature (coupe, convertible, eco-friendly). A distinction is also made between manual and automatic cars.
Things To Consider
What your basic quote includes: The rental cost of the vehicle, basic insurance and mandatory charges and taxes.
Extras: These include navigation systems, music systems, child seats, mobile Wi-Fi, etc, and are booked at an additional charge.
Mileage limits: Mileage is either limited or unlimited. If it is limited, then the estimated mileage will be established before your trip and you will be charged for exceeding that limit. For long distance journeys unlimited mileage is best.
If you plan to cross national borders, ensure your car hire agreement allows it.
If your pickup and return destinations differ, you may incur an extra charge.
Check the total cost of your booking before finalising payment.
Keep in mind that the hired car is your responsibility for the duration of the rental period. Getting additional car insurance is advised. Holiday Extras provides customers with an annual or daily Car Hire Excess Insurance for any damages incurred on the vehicle. Damages covered by this insurance includes damage to the tyres, windscreen and under-body of the car - not always covered by car hire companies.
Picking Up A Hired Car
You will need to present the following things when you collect your hired car.
As we mentioned earlier, you will need at least one credit card and a national driver's license that is valid for the entire rental period.
This credit card also acts as a guarantee at vehicle collection. Debit cards are not accepted as guarantees.
A photocopy of a driver's licence will not be accepted.
Your reservation number, found on your booking confirmation.
All intended drivers of the hire car must be present at vehicle collection with their relevant documentation. You will be charged an additional fee for additional drivers.
Some car hire companies, like Europcar, may also require a proof of the address on your driver's license, which can't be older than three months.
Fuelling Options
Before the start of your rental period, most hire companies either supply you with a full tank of fuel as standard or they give you the option to buy a tank of fuel. You will be responsible for all refuelling for the duration of your rental period. You are, however, advised to check the fuelling options available at your chosen car hire company.
Things To Check Before Leaving
To ensure you're getting the products and services you booked, it is important to check the following before leaving the car hire company. Performing these checks in front of a company representative is best. They can immediately document any discrepancies and make the necessary corrections before your trip at no extra charge. If you leave without doing this, you will be assumed responsible for any discrepancies.
Is the hired car presented to you the one you booked?
Are the extras you booked, like child seats, GPS, etc, in the car? Have they been fitted properly and do they work?
Has anything been added or included that you didn't book?
Examine the car for any pre-existing damage and compare it with the damage already noted on the rental agreement form.
Is the amount of fuel in the car's tank the same as that recorded on the paperwork?
What is covered by the insurance you booked?
During Your Trip
During your rental period you are expected to fill up with fuel and care for the hired car as you would your own, abide by the safety regulations of the area you're driving in, and try not to damage the car in any way. Should you run into any trouble you can call Roadside Assistance.
Roadside Assistance
This service is available 24 hours a day, 365 days a year. Simply call the number provided. It is usually toll-free.
Accidents
In the event of a car accident, remember to take the insurance details of all parties involved and note exactly how the accident happened. Roadside Assistance should be contacted if you are unable to drive the car. If the car is still safe to drive in, you may continue on your journey, but you must report the incident with your car hire company.
Extensions
If, for any reason, you are unable to drop your car off at the date or time agreed upon during booking, you may apply for an extension. This will need to be arranged as soon as possible. You will be charged extra. Please note that companies charge in periods of 24 hours. Therefore, even if you're just one hour late, you could be charged for a complete extra day.
Returning A Car
Fueling Options
You have two fuelling options when you drop off your hired car. You can either fill up the car before returning it or you can return the car with whatever remains in the tank. If you choose the latter option, you will not be refunded for the remaining fuel and you will be charged with the amount needed to refill the tank.
Some companies, however, have special fuelling options. For instance, with Avis, if you only plan to drive the car 75 miles or less, you'll only be charged for the initial fill up of the car. Any subsequent refuelling can be charged to them, with proof of receipts upon your return.
If you have any more questions, then you can always ask the car hire company that you choose to book with. Once again, everything depends on the kind of car you want to hire and how far you will be travelling. We hope we've managed to help make that decision easier for you. Have a fantastic and safe trip.
Top